I received this galley in consideration for an honest review.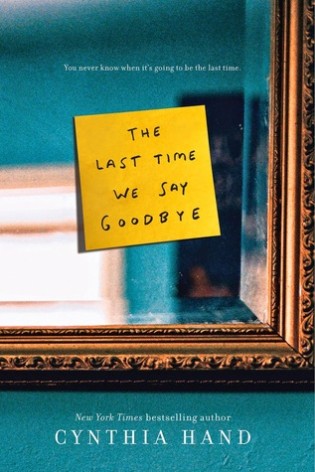 The Last Time We Say Goodbye by Cynthia Hand
on February 10, 2015
Genres: Young Adult
Goodreads


The last time Lex was happy, it was before. When she had a family that was whole. A boyfriend she loved. Friends who didn't look at her like she might break down at any moment. Now she's just the girl whose brother killed himself. And it feels like that's all she'll ever be. As Lex starts to put her life back together, she tries to block out what happened the night Tyler died. But there's a secret she hasn't told anyone-a text Tyler sent, that could have changed everything. Lex's brother is gone. But Lex is about to discover that a ghost doesn't have to be real to keep you from moving on.
The Last Time We Say Goodbye was a book that absolutely punched me in the gut in a way that really surprised me.  It deals very frankly with suicide and its aftermath, so it may be triggering for some readers.  Through sessions with a therapist and a journal he asks her to keep, we get a very intimate view of Lex's journey through grief.    Lex loves math and all things mathematical and I got the sense that she found its rules and logic comforting, especially when dealing with the chaos in her life that began with her parents' divorce.  When her brother killed himself it was the worst kind of curve ball and a problem that she couldn't solve or even categorize, emotionally.  Not only is she dealing with her own grief and guilt, but she also watches her mother try to wade through her grief.  I found Lex's observations of her mother to be one of the most heartbreaking things about his book, and I suppose the fact that I couldn't help but put myself in her mother's place was the reason for that.  Either way, this was not a mom who was a one dimensional YA stand-in for an adult.  She was very real and I felt how her grief mingled with Lex's as they tried to get through each day.  I loved, and I mean really loved, the way that this story showed the different ways that people grieve, especially as it relates to feelings about the afterlife.  Even within the same family, everyone has their own beliefs and ideas about what happens "after", and I appreciated the way this book dealt with that.
I think what made this story, which is one of many books dealing with suicide this spring, stand out was that it did not flinch from the complicated, conflicted feelings that suicide leaves.  Lex is angry and she's sad and she feels such deep guilt about her brother's death that even while she's looking forward to college and her senior year, thoughts of her brother are always, always there.  As if those internal emotions weren't enough, there is the stigma of suicide and the way it is often treated as taboo, which makes it an especially isolating type of grief.  This issue is not only something that Lex's family deals with in the community, but it's an attitude that is present in Lex's everyday life at school, as well.  People were worried, but didn't know how to talk to Lex about it, and her emotional isolation became a coping mechanism that made it difficult to move forward.  The way that the author writes all of this in the story is so seamless and natural.   This is first and foremost about a family that is grieving and desperately trying to cope, and about a sister who is slowly trying to work through the idea that her brother is really and truly gone from her physical life.
The grief was so real and so raw that when I finished reading The Last Time We Say Goodbye, I put my head down on my kitchen table and sobbed.  (I haven't cried like that over a book since The Fault In Our Stars.)  I want to point out, though, that this book was actually very hopeful in many ways, but the sheer emotion that was communicated through the story was so overwhelming, crying seemed to be the only correct response.  I would also like to add that reading the author's notes at the end also brought me greater understanding and admiration for this book.  The Last Time We Say Goodbye was beautiful and heartbreaking, yet still hopeful.  It has stayed on my mind since I finished it over two weeks ago and I have a feeling I will be thinking about it for a long time.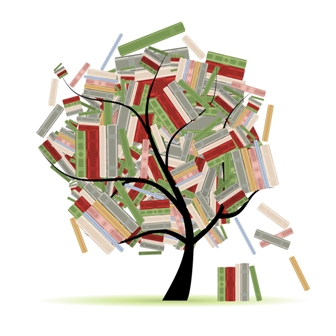 Related Posts