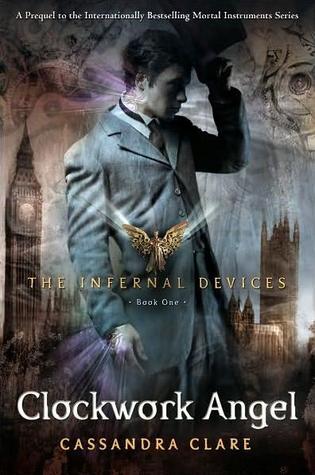 Clockwork Angel by Cassandra Clare
Series: The Infernal Devices #1
Published by Simon & Schuster on August 31, 2010
Genres: Young Adult, Historical Fiction, Paranormal, Steampunk
Goodreads


In a time when Shadowhunters are barely winning the fight against the forces of darkness, one battle will change the course of history forever. Welcome to the Infernal Devices trilogy, a stunning and dangerous prequel to the New York Times bestselling Mortal Instruments series. The year is 1878. Tessa Gray descends into London's dark supernatural underworld in search of her missing brother. She soon discovers that her only allies are the demon-slaying Shadowhunters—including Will and Jem, the mysterious boys she is attracted to. Soon they find themselves up against the Pandemonium Club, a secret organization of vampires, demons, warlocks, and humans. Equipped with a magical army of unstoppable clockwork creatures, the Club is out to rule the British Empire, and only Tessa and her allies can stop them.
I was blown away from beginning to end by this book.  I love that Cassie Clare decided to write a prequel to The Mortal Instruments series, which is one of my favorites of all time.  As you would expect, there is plenty of action and adventure and we are introduced to some new and very evil characters.  I loved find out more about the history of shadowhunters through his historical look into their lives and I am intrigued by how these London shadowhunters might be related to the New York crew that we have grown to love.  I also loved seeing Magnus as a younger Warlock. It just made me love him even more!
One of the best things about this book is Tessa.  From her love of books to her quiet strength in the face of horrifying circumstances, Tessa Gray is a heroine that will be counted amongst YA's best.  I loved her wit and her determination to take care of those that matter to her.  You will also love Will, who obviously has a secret ad a past that the reader will desperately want to figure out.  Whatever his secret is, the handsome and tortured Mr. Herondale is swoon-worthy, as is the quiet and steady Jem.  If this become s a love triangle, it's going to be tough to decide between these two wonderful characters.  Once again, Cassandra Clare creates a world that is enchanting and thrilling.  From the gaslights of the grimy London streets to the witchlight of The Institute's hallways, you are completely engrossed in the world of the Victorian Era shadowhunters and I will be counting the minutes until the next book.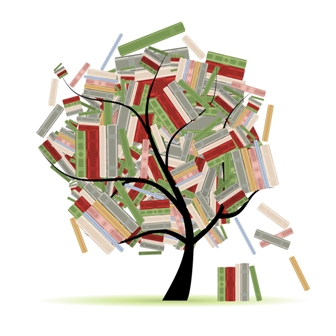 Related Posts