I received this galley in consideration for an honest review.
Every Last Word by Tamara Ireland Stone
Published by Disney-Hyperion on June 16, 2015
Genres: Young Adult
Goodreads


Samantha McAllister looks just like the rest of the popular girls in her junior class. But hidden beneath the straightened hair and expertly applied makeup is a secret that her friends would never understand: Sam has Purely-Obsessional OCD and is consumed by a stream of dark thoughts and worries that she can't turn off. Second-guessing every move, thought, and word makes daily life a struggle, and it doesn't help that her lifelong friends will turn toxic at the first sign of a wrong outfit, wrong lunch, or wrong crush. Yet Sam knows she'd be truly crazy to leave the protection of the most popular girls in school. So when Sam meets Caroline, she has to keep her new friend with a refreshing sense of humor and no style a secret, right up there with Sam's weekly visits to her psychiatrist. Caroline introduces Sam to Poet's Corner, a hidden room and a tight-knit group of misfits who have been ignored by the school at large. Sam is drawn to them immediately, especially a guitar-playing guy with a talent for verse, and starts to discover a whole new side of herself. Slowly, she begins to feel more "normal" than she ever has as part of the popular crowd . . . until she finds a new reason to question her sanity and all she holds dear.
The fact is, from the outside, mental illness doesn't look like anything in particular.  As much as TV or movies portray it as something you can spot a mile away, that simply isn't reality.  It impacts people in drastically different ways, and it could be that the person with whom you interact every day may be suffering.  Every Last Word did an excellent job of making that point and presenting a very treatment positive story.  Very often, books show a person who is traveling a tough path on their way to the realization that they need help, but Samantha is in active talk therapy and on meds.  She works every day to appear 'normal', and I think that fact is really what cause me to feel very drawn to the story.  Its not something that gets fixed when the story ends, it's a continuous process.  Her family is also very involved, and while their support was needed, I appreciated that Samantha stumbles across poetry and turns it into another aspect of her growth.
The romance was incredibly sweet and well integrated into Sam's story and it did a good job of illustrating how fearful Samantha was of anyone finding out her secret.    I loved that they took their time and got to know each other, and there were a few hurdles, outside of Samantha's OCD, that made their relationship more interesting.  The poetry club was amazing.  While I wish we could have gotten to know some of the people in it a little better, it was an excellent contrast to the group of friends that Samantha had been with since she was little.  I loved the way it showed Samantha's journey to finding better and positive friendships as a part of her growth and well being.   There is a very good twist that will have you reaching for the tissue, as it did with me, and made me feel simultaneously sad and hopeful.  In short, I thought Every Last Word was an excellent story about being vulnerable, taking risks, and being honest with yourself and others.  It will definitely be on my recommend list for books dealing with mental illness.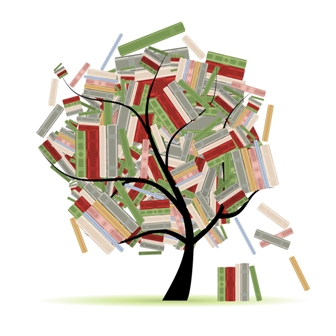 Related Posts