I received this galley in consideration for an honest review.
Into The Still Blue by Veronica Rossi
Series: Under The Never Sky #3
Published by Harper Collins on January 28, 2014
Genres: Young Adult, Post-Apocalyptic
Goodreads


The race to the Still Blue has reached a stalemate. Aria and Perry are determined to find this last safe haven from the Aether storms before Sable and Hess do—and they are just as determined to stay together.

Within the confines of a cave they're using as a makeshift refuge, they struggle to reconcile their people, Dwellers and Outsiders, who are united only in their hatred of their desperate situation. Meanwhile, time is running out to rescue Cinder, who was abducted by Hess and Sable for his unique abilities. Then Roar arrives in a grief-stricken fury, endangering all with his need for revenge.

Out of options, Perry and Aria assemble an unlikely team for an impossible rescue mission. Cinder isn't just the key to unlocking the Still Blue and their only hope for survival--he's also their friend. And in a dying world, the bonds between people are what matter most.
When I first picked up Under The Never Sky, I admit that I wasn't expecting enjoy it as much as I did.  I confess that to you now because I have totally and completely changed my mind about this series.  It has become one that I recommend to readers of all ages.  Into The Still Blue was a heartbreaking, romantic, and action packed conclusion to a quest that began when Aria was forced to leave Reverie.  There is loss in this book, and some if it was truly heartbreaking, but it made sense to the story.  Even as sad as I was, I still understood it.  Really, I am always glad when an author is not afraid to put tragedy in to a book.  Life is a balance of happiness and sorrow, and I like when books reflect that, as well.  Aria and Perry's relationship developed, too, as they had to find a way to be together while navigating stressful, life-changing situations.  Sable was truly an evil guy, and as villains go, he was pretty villainous.  It gave a good focus for all of the struggle and contrasted against the many characters who showed that they were truly good.
Into The Still Blue was a very emotional book.  There were a lot of goodbyes in this story, and a lot of reconciliation, too.  The pacing was excellent, so by the time I was done, I felt kind of drained, as if I was in the story, myself.  I just want to take a moment to talk about the ending.  Endings are so difficult to get right.  Endings that conclude a series that so may people loved would be so stressful to write.  Into The Still Blue had a wonderful, wonderful ending.  It brought everything back to the core of the story (friendship/community) while remaining romantic and giving hope.  It was just outstanding and I absolutely loved it.  If you have been meaning to read this series or are wondering if the last book will live up to your expectations, the answer is yes, yes , yes!!  I will miss everyone, especially Roar, but I am glad that I took a chance on this series because it's been a very rewarding journey.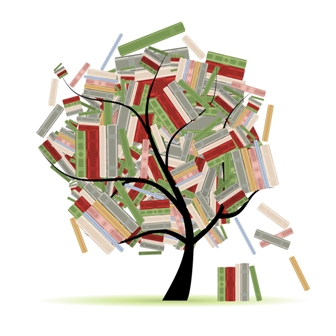 Related Posts