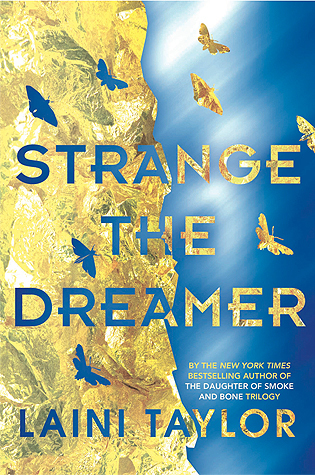 Strange The Dreamer by Laini Taylor
Narrator: Steve West
Series: Strange The Dreamer #1
Published by Little Brown on March 28, 2017
Genres: Young Adult, Fantasy
Goodreads


The dream chooses the dreamer, not the other way around—and Lazlo Strange, war orphan and junior librarian, has always feared that his dream chose poorly. Since he was five years old he's been obsessed with the mythic lost city of Weep, but it would take someone bolder than he to cross half the world in search of it. Then a stunning opportunity presents itself, in the person of a hero called the Godslayer and a band of legendary warriors, and he has to seize his chance or lose his dream forever.

What happened in Weep two hundred years ago to cut it off from the rest of the world? What exactly did the Godslayer slay that went by the name of god? And what is the mysterious problem he now seeks help in solving?

The answers await in Weep, but so do more mysteries—including the blue-skinned goddess who appears in Lazlo's dreams. How did he dream her before he knew she existed? And if all the gods are dead, why does she seem so real?
I was so, so ready to jump into another world created by the talented and amazing Laini Taylor.  The beginning of Strange the Dreamer might seem a bit slow, but I urge you to hang on because everything you read builds and builds and there is not one part of the story that I would sacrifice.  Laslo's world is safe and small and he is content in his library job, but he clearly wants more and all that he wants seems to center around the fairy tales he carefully writes down. Laslo is a quiet hero.  He knows he is lucky to have had a better fate than many of the orphans in his situation, and while he has a humble opinion of himself, it never stops him from taking chances or wanting more from life.  His quiet, gentle, and studious nature was so endearing and I loved him right from the start.  As the book describes him, he looks like your typical "tough guy" with a broken nose and a presence that sometimes sets people on edge.  The reality is quite the opposite, which made him so wonderful.   Slowly, as he settles down in Weep, he grows.  His brave and thoughtful nature reveals itself and the mysteries that only lived in his head become more and more real.  Everyone seems to be struggling with identity and purpose in Strange the Dreamer. Some are trapped in an unwinnable situation and others only get a taste of a life that they want so badly to become reality. The richly developed characters all share their collective pain and it is a pain that all of Weep still bears as its burden.  Laslo wants so badly to ease that suffering, but the mystery that surrounds the blue girl and the truth about her appearance seems impossible. Surrounded by all of these heartbreaking questions is a world that is magical and richly built.  Laini Taylor's beautiful writing paints such a vivid picture of Weep that I felt like I was watching the book rather that listening to it. The ending made my heart hurt.  It was hopeful and heartbreaking all at once.  It's going to be a torturous wait for the next book!
I could go on and on about how much I love Steve West's voice.  I'd listen to him read the phone book, as people say, and he did an amazing job with Strange the Dreamer.  His voicing captured the accents and inflections that helps distinguish characters and he does an excellent job communicating the emotions that the book is trying to convey.  He was the perfect choice for this story and as soon as I heard he was narrating, I knew I'd be listening rather than reading.  All in all, Strange the Dreamer was everything I hoped it would be.  I have come to expect nothing but pure magic from Laini Taylor's books, and magic is what I got!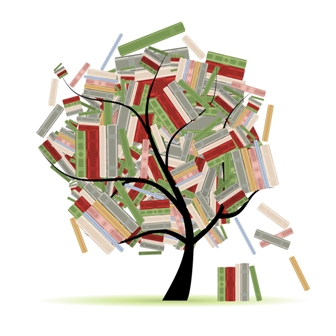 Related Posts