The Thousand Dollar Tan Line by Jennifer Graham, Rob Thomas
Narrator: Kristen Bell
Series: Veronica Mars #2
Published by Random House on March 25, 2014
Genres: Fiction, Mystery
Format: Audiobook
Goodreads


Ten years after graduating from high school in Neptune, California, Veronica Mars is back in the land of sun, sand, crime, and corruption. She's traded in her law degree for her old private investigating license, struggling to keep Mars Investigations afloat on the scant cash earned by catching cheating spouses until she can score her first big case.

Now it's spring break, and college students descend on Neptune, transforming the beaches and boardwalks into a frenzied, week-long rave. When a girl disappears from a party, Veronica is called in to investigate. But this is not a simple missing person's case. The house the girl vanished from belongs to a man with serious criminal ties, and soon Veronica is plunged into a dangerous underworld of drugs and organized crime. And when a major break in the investigation has a shocking connection to Veronica's past, the case hits closer to home than she ever imagined.
The Thousand-Dollar Tan Line picks up a few months after the movie ends,  and Veronica is trying to keep Mars Investigations afloat while her father recovers from the serious injuries he sustained from a hit and run accident.  I really loved being back in this world and those of you that are clamoring for more VMars will love this book.  It is the clever dialogue, one liners, and page-turning mystery that I came to expect from the show, but with a more mature twist.  Veronica, Mac, and Wallace are not teens anymore, and while their core characters are still the same, they are more adult versions.  That is a very tricky thing to pull off, but it is done very well in this book.   While working this particular case, someone from Veronica's past reemerges and it was a loose end from the show that I always wondered about, but questions are answered and integrated into the mystery in an amazing way.  Veronica is still Veronica, and she is still straddling the world of the haves and the have-nots.  I will go ahead and tell you that while Logan is in this book, he is not physically present. Those of you that saw the movie know that his job takes him away quite often, so we see him, but in skype conversations.  However, his presence is still strong in Veronica's life.  I was actually glad that this book didn't turn into a vehicle for the Veronica/Logan ship.  The series is about Veronica, and I think it was a good thing to get back into the reason so many people loved this show; a smart, clever, female detective who is simultaneously jaded and optimistic.   It would have done her character, and the series,  a real disservice if it became all about her romantic drama.
Once I saw that Kristen Bell was the narrator I was all in.  She does an excellent job of reading, as you can imagine.  Having Veronica herself as the narrator really gave it the feel of an extra episode.  I could really hear the other characters in her interpretation of their voices and it added so much to the story.  If you are a Veronica Mars fan, I really feel like the audiobook is the only way to go for this one.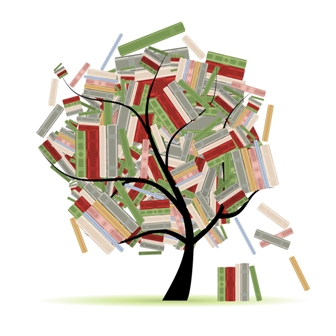 Related Posts