I received this galley in consideration for an honest review.
And She Was by Alison Gaylin
Series: Brenna Spector #1
Published by Harper Collins on February 21, 2012
Genres: Fiction, Mystery
Goodreads

On a summer afternoon in 1998, six-year-old Iris Neff walked away from a barbecue in her small suburban town . . . and vanished.

Missing persons investigator Brenna Spector has a rare neurological disorder that enables her to recall every detail of every day of her life. A blessing and a curse, it began in childhood, when her older sister stepped into a strange car never to be seen again, and it's proven invaluable in her work. But it hasn't helped her solve the mystery that haunts her above all others—and it didn't lead her to little Iris. When a local woman, Carol Wentz, disappears eleven years later, Brenna uncovers bizarre connections between the missing woman, the long-gone little girl . . . and herself.
I am not usually a fan of mysteries.  I don't know why, but it's a genre that has never appealed to me.  When I was offered a chance to read this series, I reluctantly agreed, and I am glad that I did.  And She Was was creepy, interesting, and really fun to read.  The disappearance of a child is always tragic and usually kicks up a media firestorm, but this mystery starts with the murder of someone who became obsessed with a long ago abduction, which was an interesting angle.  Although it didn't start out as a mystery about the missing girl, it ended up revisiting that old case and Brenna's hunches about foul play soon uncovered a very seedy underbelly in an otherwise quiet town.  I loved the way Brenna followed the thread until she found out what really happened, even if it meant putting herself in danger.
I think what I found most interesting about Brenna Spector was her autobiographical memory, or hyperthymesic syndrome, which allowed her to recall every detail of every day of her life.  This sounds like a good thing, right off the bat, but as you delve into Brenna's life, you see how it actually keeps her from moving on, in many ways.  Her life with her ex-husband, for instance, will never fade.  Where a normal brain would allow memories to fade, Brenna's brain recalls every day of their life together and so it becomes very difficult for her to see him without feeling that pain all over again.  The only thing that remains more out of focus is her sister,  whose disappearance seemed to have triggered the condition and whose memory haunts Brenna.  Brenna's sister is the mystery that will arc over the whole series as Brenna solves her cases,and I am really looking forward to seeing how it resolves.  Brenna's assistant, Trent, was an excellent sidekick and one that brings comic relief as well as excellent hacking skills, a must for any successful PI.  Even if you are a reluctant mystery reader, like I am, I think you will really enjoy And She Was.  The well-crafted mystery combined with Brenna's personal struggles made this book a very engaging read.  I am definitely going to dive into rest of this series!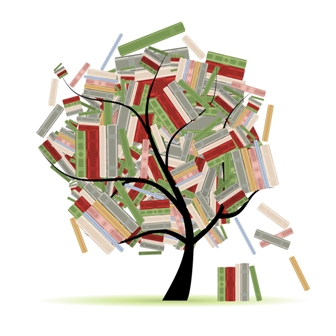 Related Posts