Welcome to my stop on the blog tour for Fragments of the Lost! Don't forget to stop by the other blogs on the tour and enter for a chance to win a finished copy.
I received this galley in consideration for an honest review.
Fragments Of The Lost by Megan Miranda
Published by Random House on November 14, 2017
Amazon,  - B&N,  - iBooks,  - The Book Depository
Goodreads

Jessa Whitworth knew she didn't belong in her ex-boyfriend Caleb's room. But she couldn't deny that she was everywhere—in his photos, his neatly folded T-shirts, even the butterfly necklace in his jeans pocket…the one she gave him for safe keeping on that day.

His mother asked her to pack up his things—even though she blames Jessa for his accident. How could she say no? And maybe, just maybe, it will help her work through the guilt she feels about their final moments together.

But as Jessa begins to box up the pieces of Caleb's life, they trigger memories that make Jessa realize their past relationship may not be exactly as she remembered. And she starts to question whether she really knew Caleb at all.

Each fragment of his life reveals a new clue that propels Jessa to search for the truth about Caleb's accident. What really happened on the storm-swept bridge?
I always find it difficult to review Megan Miranda's books because I really enjoy them, but to talk too many details would ruin what makes her books so good.  Fragments of the Lost wasn't as fast-[aced as some of her previous work, but I appreciated the way the story was structured.  The frame of Fragments of the Lost is a sudden death and a broken relationship.  Jessa is asked to clean out her ex boyfriend's room after his death and as she does this, memories of their time together atrt to piece together a mystery that Jessa didn't even know existed.  Jessa is blamed for Caleb's death by his mother, and by pretty much everyone else.  That is a heavy burden to bear and I felt deeply sorry for Jessa.  It seemed almost cruel to ask her to clean out Caleb's room, knowing how his mother felt about her.  It has a very YA contemporary feel in that way, more so than her other books, but I really liked the emotional story
I enjoyed the way the story slowly built and how Jessa's guilt and grief slowly gave way to a desire to know what really happened.  Grief is such a powerful motivator and in this case it clouds her understanding of who Caleb was and what was really behind his death.  Each chapter is named after an object she finds in his room, and as she packs away his things she unpacks her understanding of what might have happened.  The last part of the book is very fast paced and it worked well, overall, in contrast to the beginning of the story.  If it started as a YA contemporary story, as I mentioned, it definitely ended as a thriller ought to.  To me, this was what made the book so entertaining.  If you are a Megan Miranda fan, this book will make you very happy.  If you haven't read any of her books before, this would be a great way to start!
Giveaway:
3 winners will receive a finished copy of FRAGMENTS OF THE LOST, US Only.
Week Four:
11/21/2017- Step Into Fiction
11/22/2017- Kati's Bookaholic Rambling Reviews–
11/23/2017- YA Books Central–
11/24/2017- Mama Reads Blog–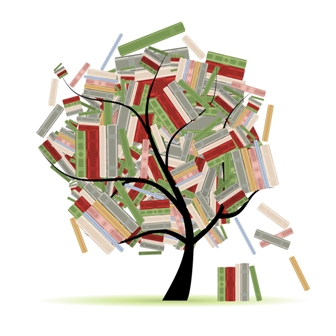 Related Posts