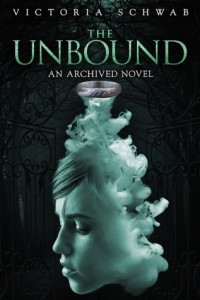 The Unbound
(The Archived #2)
Author:
Victoria Schwab
Category:
Young Adult
Publisher:
Disney-Hyperion
Release Date:
1-28-14
Last summer, Mackenzie Bishop, a Keeper tasked with stopping violent Histories from escaping the Archive, almost lost her life to one. Now, as she starts her junior year at Hyde School, she's struggling to get her life back. But moving on isn't easy — not when her dreams are haunted by what happened. She knows the past is past, knows it cannot hurt her, but it feels so real, and when her nightmares begin to creep into her waking hours, she starts to wonder if she's really safe. Meanwhile, people are vanishing without a trace, and the only thing they seem to have in common is Mackenzie. She's sure the Archive knows more than they are letting on, but before she can prove it, she becomes the prime suspect. And unless Mac can track down the real culprit, she'll lose everything, not only her role as Keeper, but her memories, and even her life. Can Mackenzie untangle the mystery before she herself unravels? With stunning prose and a captivating mixture of action, romance, and horror, The Unbound delves into a richly imagined world where no choice is easy and love and loss feel like two sides of the same coin.
This was one of my highly anticipated sequels of 2014 and it did not disappoint!  Mackenzie is still dealing with the emotional aftermath of her run-in with Owen and she's starting a new school, so, as usual, she's taking on a lot in her life. Her thoughts are still very much on Owen, even though he's gone, and  while he was obviously evil, he is written in a way that made me understand his grievances.  Nothing is more boring than a villain with no dimension, and the way that Owen's presence still hovers over Mac's subconscious was an interesting way to develop his character.  The Archives and the people who run them also took on a different persona.  Where they seemed like a very neutral place in the beginning, as the series goes on, I think some of the darker side of service to this organization is being revealed.  I loved reading and learning about other Keepers and about Crew and the lives they lead.  The place that Mac idolized is perhaps not as perfect as she thought, and I'm wondering how her realizations will ultimately play out.  I also thought it was interesting that Mac almost started to seem like an unreliable narrator in this book.  The dreams that start to creep in to her waking life, and the mysteries that all seem to point back to her really gave The Unbound the feel of a psychological thriller.
Perhaps my favorite part of this series is the relationship between Mac and Wesley.  I could go on for hours about my love for Guyliner, but I really felt we got to know him better in this book.  Additionally, as friends (and maybe more, who knows?) their relationship really grew into something that was supportive and complicated and very realistic.  Let's be honest, here, they are both kind of screwed up, so some big love to end all loves would not have seemed authentic.  Instead, what I got, was interaction between two people that care deeply for each other and those feelings were much more emotional to me than just a simple "I looooove you".  In other words, it was done very well.  The Unbound was everything I hoped it would be.  It was spooky, full of action, a little blood, a lot of mystery, and had a very intriguing ending.  The story kept it's uniqueness while leaving me wanting another book. The second I finished it, I began wishing for book three.  If you haven't started this series, don't wait!  You won't be sorry.
I received this galley in exchange for my honest review.
Find Victoria Schwab online:
Website
Twitter
Facebook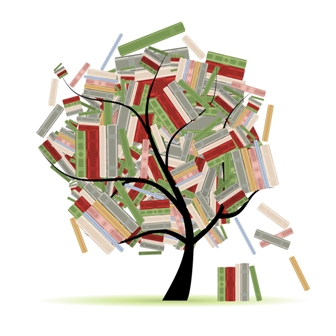 Related Posts