Paper Towns by John Green
Narrator: Dan John Miller
Published by Penguin on September 22, 2009
Genres: Young Adult
Format: Audiobook
Goodreads

Quentin Jacobsen has spent a lifetime loving the magnificently adventurous Margo Roth Spiegelman from afar. So when she cracks open a window and climbs into his life—dressed like a ninja and summoning him for an ingenious campaign of revenge—he follows. After their all-nighter ends, and a new day breaks, Q arrives at school to discover that Margo, always an enigma, has now become a mystery. But Q soon learns that there are clues—and they're for him. Urged down a disconnected path, the closer he gets, the less Q sees the girl he thought he knew..
Paper Towns is the first John Green book I've read that did not make me cry, so I suppose it should get some credit for that, right?  Paper Towns was basically a story about a teen who idealizes his neighbor to the point of worship and takes a journey, both literal and emotional, to find her when she disappears.  On its surface, it seems that Margot Roth Spiegelman is your typical MPDG, which has been a criticism leveled at John Green about more than one of his female characters. However, as Quentin and his friends track Margot down, it becomes increasingly clear that he has created an idealized Margot in his head that doesn't really exist.  The whole point of the story, it seems, is to make Margot a real and flawed person in Quentin's eyes.  Along the way, though, are all of the things that I love about John Green books; good dialogue, plenty of introspection, and quirky side characters.  Also interesting it the idea of paper towns themselves, which I found fascinating.  (Apparently, they do the same things with false names in phone books.)  It won't be my favorite novel of his, but I enjoyed it and all of its crazy road trip glory.
The book was ably narrated by Dan John Miller, who you might recognize if you listened to The Beginning of Everything by Robyn Schneider.  I found the voicing of Radar to be a bit over the top at times, but his voicing of Quentin was very, very good.  There is a  lot of internal dialog in this book, so I think it lent itself well to the audio format.  Overall, I would say that if you haven't read Paper Towns, yet, it would definitely be worth it to try it out on audio.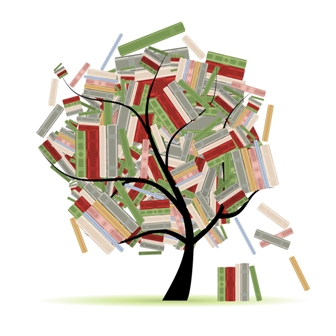 Related Posts