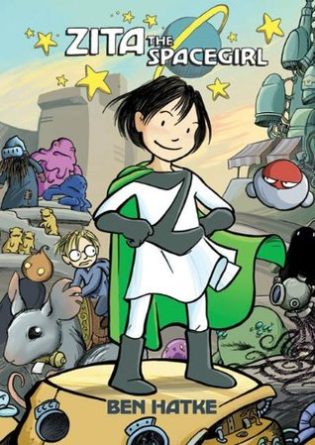 Zita The Spacegirl by Ben Hatke
Series: Zita the Spacegirl #1
Published by First Second on February 1, 2011
Genres: Graphic Novel, Middle Grade
Goodreads

Zita's life took a cosmic left turn in the blink of an eye.

When her best friend is abducted by an alien doomsday cult, Zita leaps to the rescue and finds herself a stranger on a strange planet. Humanoid chickens and neurotic robots are shocking enough as new experiences go, but Zita is even more surprised to find herself taking on the role of intergalactic hero. Before long, aliens in all shapes and sizes don't even phase her. Neither do ancient prophecies, doomed planets, or even a friendly con man who takes a mysterious interest in Zita's quest.

Zita the Spacegirl is a fun, captivating tale of friendship and redemption from Flight veteran Ben Hatke. It also has more whimsical, eye-catching, Miyazaki-esque monsters than you can shake a stick at.
My son actually picked this up the last time we were at our local indie and he devoured it. Being a fan of Ben Hatke's work, I picked it up and was thrown into the bizarre and creative world of Zita the Spacegirl.  Zita and her best friend, Joseph, find a strange contraption with a red button on it. Being kids, they start pushing the button and are thrown into another world. This strange planet, filled with robots of every type, seems to be preparing for some sort of apocalypse, but without her best friend and her button, Zita can't return.  Along the way, Zita makes some friends, both human and not so human, and goes on a quest to save her friend. I really loved the world that Ben Hatke created.  It was visually amazing, but also complex in the array of robots and creatures that made up the strange world.  Zita desperately tries to track down Joseph and go home before the planet is destroyed. Zita is smart, fierce, and determined. I really enjoyed the way she was developed and since this is the first in a series, I know that there are more adventures coming her way as she tried to find her way home.  I have heard about this series and I know it's a favorite for both middle grade sci-fi and graphic novel fans and I can't wait to read the rest!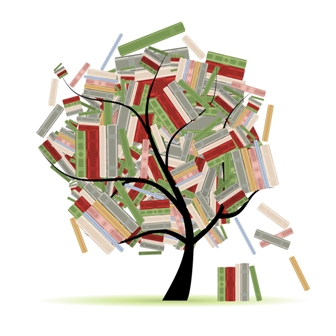 Related Posts