Welcome to my stop in the Little Robot Blog Tour!  Little Robot was a hit with everyone in my family. After you read my thoughts, make sure you enter for a chance to win a finished copy!
I received this galley in consideration for an honest review.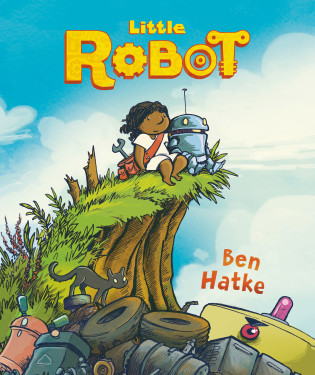 Little Robot by Ben Hatke
Published by First Second on September 1, 2015
Genres: Children's, Graphic Novel, Science Fiction
Goodreads

When a little girl finds an adorable robot in the woods, she presses a button and accidentally activates him for the first time. Now, she finally has a friend. But the big, bad robots are coming to collect the little guy for nefarious purposes, and it's all up to a five-year-old armed only with a wrench and a fierce loyalty to her mechanical friend to save the day!
When I first started reading Little Root, my mothers hear gave a lurch because when you first meet the little girl, she is sneaking out of her family's modest trailer to play in the junk yard all day.  It's clear that she feels pretty separated and different from the other kids she sees around and as five years olds do, she uses her imagination to create a world for herself each day.  The adventure and friendship she makes with this lost little robot, takes her on an adventure that shows her intelligence and determination. The drawings are simple, yet vivid, and there is enough detail to beautifully tell the story.  There are very few words in this graphic novel which made it really great for my daughter, who is still an early reader.  It also gave us a chance to really look at what was happening and talk about the story by simply observing the art.  For someone like me, who isn't very well versed in graphic novels, I found this to be a wonderful reading experience.  There is something very moving and universal about the story in Little Robot, and I don't think a day has gone by since we got it that I haven't seen someone in our house (kids and adults) looking at it.  It's a beautiful story that reminded me that there really isn't much that can't be made better by a loyal friend and a trusty wrench.
Open to residents of the US only.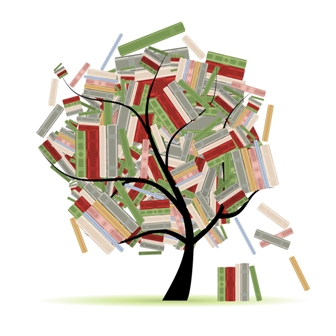 Related Posts