Fracture
Author:
Megan Miranda
Genre:
Young Adult
Publisher:
Walker
Release Date:
1-17-12
After an accident on an icy lake, Delaney was dead for eleven minutes. After her miraculous recovery, she just wants things to be normal again, but nothing is the same. She's drawn to the dying and can't explain or process what's happening to her. When she meets Troy, he seems to understand what she is going through, but his actions make Delaney suspicious and she misses the way her friendships and family used to be. Will Delaney ever be able to rebuild her life or her mind?
Fracture begins with a group of teens meeting by a lake during a frozen Maine winter and quickly dissolves into a terrifying description of being pulled under a frozen lake with no way to get out. Delaney wakes up and it is nothing less than miraculous, but the experience has changed her in profound ways. She discovers that she can now sense when people are close to death. I don't want that aspect of the story to give the impression hat this is a hard core paranormal book, because it is much more than that.  That part of it is a wonderful and entertaining piece of the story, but Fracture is also about Delaney coping with her new and frightening abilities and really just trying to get her life back.  Her parents are also a little bit broken by all of it and Delaney doesn't feel that she can explain an of it to them. It is the sad, and somewhat creepy, Troy that comes to her rescue.  Like Delaney, he is somewhat broken from his experience, but how he deals with it starts to take a dangerous path.
The title kind of says it all with this book.  Just like the crack in the ice tried to pull Delaney down, the small cracks in her life opened up and almost swallowed her.  I appreciated the fact that this book didn't just deal with Delaney and her recovery or Delaney and her romantic woes.  The story took something life altering and let the reader experience the result of the shock-waves that traveled across her life.  It wasn't just Delaney that was affected; her mom, her dad, her best friend and everyone else around her experienced this in some way.  That feeling of life coming at you from all directions gave the books a very realistic and sometimes stressful feeling.  I was impressed with the level of feeling that it evoked in me, even though I have never gone through anything this traumatically life altering.  It is a credit to Megan Miranda's writing that the reader feels not only sorry for Delaney, but for her family, Troy, and all of the people that care and worry about her.  This was a powerful book and I found myself thinking about it long after I finished it.
I received this ARC from the publisher in exchange for my honest review.
Find Megan Miranda online:
Website
Twitter
Facebook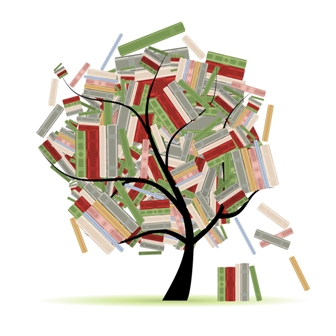 Related Posts