I received this galley in consideration for an honest review.
The Weight Of Feathers by Anna-Marie McLemore
Published by Macmillan on September 15, 2015
Genres: Young Adult, Magical Realism
Goodreads

For twenty years, the Palomas and the Corbeaus have been rivals and enemies, locked in an escalating feud for over a generation. Both families make their living as traveling performers in competing shows—the Palomas swimming in mermaid exhibitions, the Corbeaus, former tightrope walkers, performing in the tallest trees they can find. Lace Paloma may be new to her family's show, but she knows as well as anyone that the Corbeaus are pure magia negra, black magic from the devil himself. Simply touching one could mean death, and she's been taught from birth to keep away. But when disaster strikes the small town where both families are performing, it's a Corbeau boy, Cluck, who saves Lace's life. And his touch immerses her in the world of the Corbeaus, where falling for him could turn his own family against him, and one misstep can be just as dangerous on the ground as it is in the trees.
There is just something so appealing about a story that begins with two families locked in a feud. It's such an old idea and it resonates with us as humans, almost to the point where the girl and boy gazing at each other from behind the hatred of their families approaches archetypal status. One family is of the water and one is of the air and every year they exist in the same space, trying to outdo each other while recharging those old 'we hate them' batteries.  Both Cluck and Lace bear their servitude to their families, while wondering what else is out there.  I think, though, that Cluck's story becomes the center of the book and Lace's involvement in his life is a catalyst for some life altering realizations.  The weight that Cluck carries is tied to his family that seems to hold everyone it its power, and with family, there will always be secrets.  I'm not sure I would call Cluck a hero, but I felt that he was on a mini hero's journey.  His unknown parentage finally comes to a head and he is forced to confront who he really is, only the person who actually goes on the quest for truth is Lace.  I loved that about this story, and I loved Lace for picking up that mantle for Cluck.
The pace of this story is steady, but it was not action-packed.  Instead, I felt the reader was really given the opportunity to know both Lace and Cluck, and by knowing them and where they come from, you will really understand the depth of the scar that the mythos of their two families has left on everyone. The Weight of Feathers was beautifully written with a voice that was unusual but still felt genuine.  There is magic in the families, and there is old hatred that perhaps really did result in a dark energy, but I also liked the magic that Lace and Cluck brought together as their feelings for each other grew.  It was very sexy, but in a subtle way, and it was deeply romantic without needing loud or over the top gestures.  If you were pulled to this book by the gorgeous cover, I urge you to pick it up and start reading.  I think you will be as enchanted with Cluck and Lace as I was.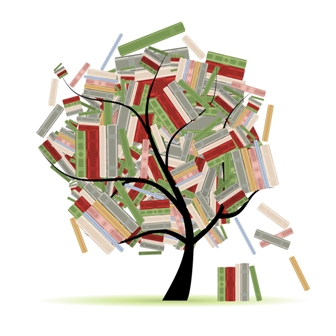 Related Posts