I received this galley in consideration for an honest review.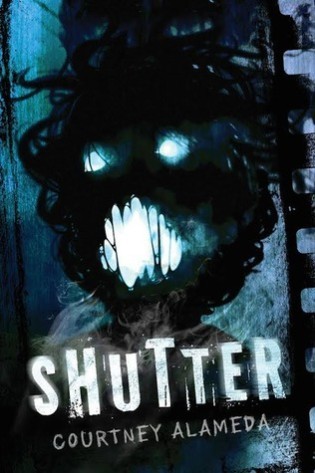 Shutter by Courtney Alameda
Published by Macmillan on February 3, 2015
Genres: Young Adult, Paranormal
Goodreads

Micheline Helsing is a tetrachromat—a girl who sees the auras of the undead in a prismatic spectrum. As one of the last descendants of the Van Helsing lineage, she has trained since childhood to destroy monsters both corporeal and spiritual: the corporeal undead go down by the bullet, the spiritual undead by the lens. With an analog SLR camera as her best weapon, Micheline exorcises ghosts by capturing their spiritual energy on film. She's aided by her crew: Oliver, a techno-whiz and the boy who developed her camera's technology; Jude, who can predict death; and Ryder, the boy Micheline has known and loved forever. When a routine ghost hunt goes awry, Micheline and the boys are infected with a curse known as a soulchain. As the ghostly chains spread through their bodies, Micheline learns that if she doesn't exorcise her entity in seven days or less, she and her friends will die. Now pursued as a renegade agent by her monster-hunting father, Leonard Helsing, she must track and destroy an entity more powerful than anything she's faced before . . . or die trying.
I am neither a horror fan nor a big urban fantasy reader, but despite that, Shutter really worked for me.  From the first pages, you are pulled into Micheline's world, which is a pseudo-military world full of danger, constant training, and the duty to protect.  In Shutter's world, the existence of supernatural beings, from ghosts to zombie-like creatures, is accepted and society relies on people like Micheline and her family to keep everyone safe.  Make no mistake that this book is very, very creepy.  The use of mirrors, specifically, creeped me out and if you already have a thing about mirrors in the dark (like me), well…this book really isn't going to help with that at all.  It was a great combination of psychological and more overt blood and gore, and I think that's why I felt more ok reading outside of my comfort zone.  Either way, it did its job of making me say "ew!" more than once.
The world of Shutter is a fairly complicated one.  I admit that it was a bit confusing, at first.  There are different types of abilities possessed by hunters, different creatures, and each one has its own characteristics.  However, I kept going and the story made everything more clear as it progressed.  I really like the idea that descendants of the Van Helsings and Stokers have worked together to build a sort of royalty of supernatural hunters, and it did a good job of immediately establishing the feeling that these hunters were a part of a greater legacy.  That legacy is something that drives Micheline, but it is also a burden, in many ways.  Although this story had a lot of physical action, it was also very emotional.  Micheline's complicated feelings about her father, guilt about her mother, and grief over family tragedy all play into the desperate search for powerful creature they are hunting.  The story struck a very good balance between the action-packed fights and the personal struggles of Micheline and her partners.  The partners were perhaps not as well developed as the main character, but neither were they two dimensional cut-outs.  They are a group that has known each other since childhood, and I would love a second book where their relationships were explored further, because the glimpse of that dynamic was one that really intrigued me. Overall, Shutter was a lot of scary fun and I would love to read another book set in this world.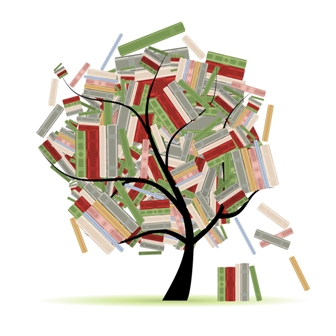 Related Posts