I received this galley in consideration for an honest review.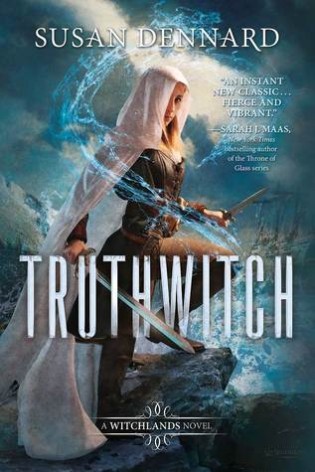 Truthwitch by Susan Dennard
Series: The Witchlands #1
Published by Tor on January 5, 2016
Genres: Fantasy, Young Adult
Goodreads

On a continent ruled by three empires, some are born with a "witchery", a magical skill that sets them apart from others.

In the Witchlands, there are almost as many types of magic as there are ways to get in trouble—as two desperate young women know all too well.

Safiya is a Truthwitch, able to discern truth from lie. It's a powerful magic that many would kill to have on their side, especially amongst the nobility to which Safi was born. So Safi must keep her gift hidden, lest she be used as a pawn in the struggle between empires.

Iseult, a Threadwitch, can see the invisible ties that bind and entangle the lives around her—but she cannot see the bonds that touch her own heart. Her unlikely friendship with Safi has taken her from life as an outcast into one of reckless adventure, where she is a cool, wary balance to Safi's hotheaded impulsiveness.

Safi and Iseult just want to be free to live their own lives, but war is coming to the Witchlands. With the help of the cunning Prince Merik (a Windwitch and ship's captain) and the hindrance of a Bloodwitch bent on revenge, the friends must fight emperors, princes, and mercenaries alike, who will stop at nothing to get their hands on a Truthwitch.
The world of The Witchlands is fascinating.  I loved all of the different types of witchery and the way that their talents either made them valuable, put them in danger, or both.  The world building was good, and you don't really get much about Safi and Iseult's backgrounds, although the details are filled in as the story progresses.  There is quite a bit of politics and intrigue in Truthwitch. The kingdoms are always on the brink of war and when Safi becomes a pawn, we are given insight not who had their own selfish needs in mind and who truly wants something better for their people.  One of the most interesting characters is Prince Merik, who has a threadbrother on board his ship and a desire to avoid war.  He wasn't all good or all bad, which made him even more intriguing, but I know we will e reading more about him in the next book. I have a few ships I'll be watching in this series.  One is obvious, but one is a bot of a dark horse, so we'll have to see if I'm right or not.
The central relationship is between Safi and Iseult who are what they call threadsisters.  I love the idea that people are bonded by threads that only a few can see. Iseult is one of those few, although she cannot see her own, which brings an interesting angle to her talent.  They are each other's north and south, so when Safi is taken as a political pawn, Iseult follows in order to save her.  They are thrown into a fight that they really don't know anything about, but there is the feeling that Safi is more valuable than people are letting on.  Her truthwitch abilities could be useful, yes,  but there seems to be something else behind the way she is hunted that makes me think the story will blossom into much more for Safi.  Overall, I enjoyed Truthwitch.  Like most first books, it was heavy on details and world building, but I feel like I got to know the central characters and I am looking forward to the next book in the series.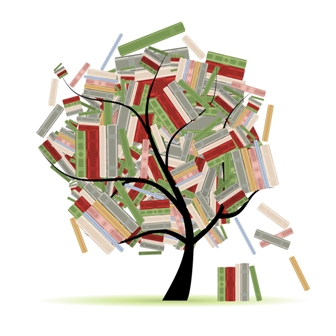 Related Posts