I received this galley in consideration for an honest review.
Batman: Nightwalker by Marie Lu
Series: DC Icons #2
Published by Random House on January 2, 2018
Genres: Young Adult, Fantasy
Amazon,  - B&N,  - iBooks,  - The Book Depository
Goodreads

Before he was Batman, he was Bruce Wayne. A reckless boy willing to break the rules for a girl who may be his worst enemy.

The Nightwalkers are terrorizing Gotham City, and Bruce Wayne is next on their list.

One by one, the city's elites are being executed as their mansions' security systems turn against them, trapping them like prey. Meanwhile, Bruce is turning eighteen and about to inherit his family's fortune, not to mention the keys to Wayne Enterprises and all the tech gadgetry his heart could ever desire. But after a run-in with the police, he's forced to do community service at Arkham Asylum, the infamous prison that holds the city's most brutal criminals.

Madeleine Wallace is a brilliant killer . . . and Bruce's only hope.

In Arkham, Bruce meets Madeleine, a brilliant girl with ties to the Nightwalkers. What is she hiding? And why will she speak only to Bruce? Madeleine is the mystery Bruce must unravel. But is he getting her to divulge her secrets, or is he feeding her the information she needs to bring Gotham City to its knees? Bruce will walk the dark line between trust and betrayal as the Nightwalkers circle closer.
I came to this book a huge fan of Marie Lu's writing, but kind of light on Batman knowledge.  (I honestly don't think I've seen a Batman movie since George Clooney played him.) However, one thing I have always liked about his story is that he really doesn't have any supernatural or god-like powers AND his story is so dark.  All hero stories have a darkness to them, but Batman stands out because the darkness that propelled him into service truly stays with him.  He even emulates an animal that prefers the dark.  The story is very fast-paced and really doesn't try to build things up before you are plunged into Bruce's quest for justice, which I see as perfect for this type of book.  Teen Bruce is a bit of a troublemaker and his mandatory community service puts him right in the middle of a prison where he tries to find answers to the crime spree that is plaguing the city.  I like to think of this as his first foray into protecting his city and he has to learn some tough lessons about attraction and trust.  I liked how his drive to get answers also showed him that thin line he might have to cross to get information in order to bring criminals to justice.  There is a lot in the story and it really does create a narrative that shows Bruce go from trouble-making rich kid to someone who wants to truly become a guardian for justice.
One thing I noticed was that I actually felt like I got to know Bruce Wayne more in this book than in any of the times I've seen him on screen.  The list of actors who have played him in movies is long and I really lost interest after the fourth (?) movie, but reading about a teen Bruce kind of gave the backstory new life.  Madeleine was also interesting.  I kept wanting to make her one of the "good guys" but she really isn't.  She is interesting and I loved reading her, but outside of this particular story, I can't see her and Bruce being partners unless he decides on a life of crime.  (There is a little romance, but it is written with a very light hand and is definitely not the focus of the story.)  All of the supporting characters were great and added to the action and meat of the story.  I think I love this concept and series so much because even a comic book novice like myself can be lured into the dark world of superheros because the writing is so compelling.  I loved Wonder Woman and Batman gets a thumbs up, as well!
GIVEAWAY
3 winners will receive a finished copy of BATMAN: NIGHTWALKER, US Only.
Week Three:
1/15/2018- Tales of the Ravenous Reader– Excerpt
1/16/2018- a GREAT read– Review
1/17/2018- BookHounds YA– Review
1/18/2018– Icey Books– Review
1/19/2018– Ex Libris– Review
Week Four:
1/22/2018– Brittany's Book Rambles– Excerpt
1/23/2018– Seeing Double In Neverland– Review
1/24/2018– Brooke- Reports– Review
1/25/2018– Nerdophiles- Review
1/26/2018– Novel Novice– Excerpt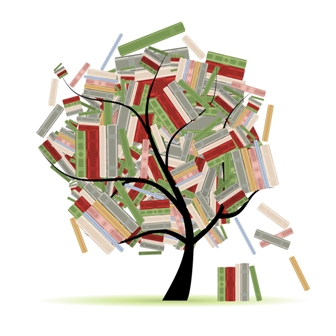 Related Posts