All Lined Up by Cora Carmack
Series: Rusk University #1
Published by William Morrow on May 13, 2014
Genres: Romance, New Adult
Goodreads

Carson McClain is determined to go from second-string quarterback to the starting line-up. He needs the scholarship and the future that football provides. But when a beautiful redhead literally falls into his life, his focus is more than tested. It's obliterated.

Dallas doesn't know Carson is on the team. Carson doesn't know that Dallas is his new coach's daughter.

And neither of them know how to walk away from the attraction they feel.
I was gifted the first two books in this series by the lovely Kelly and I am so happy to have read them!  Cora Carmack is someone I think of as being what new adult romance should be.  All Lines Up is thoughtful and sexy, with great characters that you really get attached to as the series progresses.  Even though I am not  big football fan, I still found myself being drawn into the world of Rusk University.  Dallas has a lot f hang-ups when it comes to football and reading as she struggled to reconcile her feelings for Cole with her very conflicted feelings about football gave the story some dimension.   I am officially hooked and read book two (All Broke Down) and just bought book 3 (All Shook Up). The good news is that there are two more books in this series.  So, if you like new adult or don't know where to start, try All Lined Up!
I received this galley in consideration for an honest review.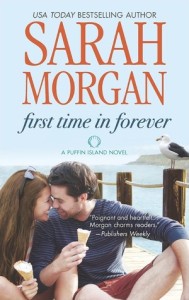 First Time In Forever by Sarah Morgan
Series: Puffin Island #1
Published by Harlequin on February 24, 2015
Genres: Romance
Goodreads


It's been a summer of firsts for Emily Donovan. From becoming a stand-in mom to her niece Lizzie to arriving on Puffin Island, her life has become virtually unrecognizable. Between desperately safeguarding Lizzie and her overwhelming fear of the ocean—which surrounds her everywhere she goes!—Emily has lost count of the number of "just breathe" pep talks she's given herself. And that's before charismatic local yacht club owner Ryan Cooper kisses her…

Ryan knows all about secrets. And it's clear that newcomer Emily—with her haunted eyes and the little girl she won't let out of her sight—is hiding from something besides the crazy chemistry between them. So Ryan decides he's going to make it his personal mission to help her unwind and enjoy the sparks! But can Puffin Island work its magic on Emily and get her to take the biggest leap of trust of all—putting her heart in someone else's hands?
First Time In Forever ended up being a really great story about two people who were thrown together under less than ideal circumstances.  In this case, I mean Emily and her niece, Lizzy.  Their rocky road to a new normal sets the foundation of this book while providing an excellent vehicle for the romance that neither Emily nor Ryan really want.  Puffin Island was a perfect backdrop.  It's a place that provides a wonderful rich setting as well as small town vibe that works so well in romance.  Ryan was the perfect combo of romance hero and alpha male, and I enjoyed the building of his chemistry with Emily.  This book would be a great addition to anyone's beach bag.
I received this galley in consideration for an honest review.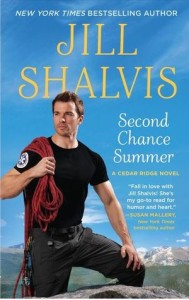 Second Chance Summer by Jill Shalvis
Series: Cedar Ridge #1
Published by Grand Central on June 30, 2015
Genres: Romance
Goodreads

Cedar Ridge, Colorado, is famous for crisp mountain air, clear blue skies, and pine-scented breezes. And it's the last place Lily Danville wants to be. But she needs a job, and there's an opening at the hottest resort in her hometown. What has her concerned is the other hot property in Cedar Ridge: Aidan Kincaid-firefighter, rescue worker, and heartbreaker. She never could resist that devastating smile . . .

The Kincaid brothers are as rough and rugged as the Rocky Mountains they call home. Aidan has always done things his own way, by his own rules. And never has he regretted anything more than letting Lily walk out of his life ten years ago. If anyone has ever been in need of rescuing, she has. What she needs more than anything are long hikes, slow dances, and sizzling kisses. But that can only happen if he can get her to give Cedar Ridge-and this bad boy-a second chance .
Yay for a new Jill Shalvis series!  Set in Colorado, we meet the Kinkaid brothers.  In particular, we meet Aiden who works as a firefighter in the small town of Cedar Ridge.  I love the long lost love returns trope and the chemistry between Aiden and Lily is way hot.  I like the conflict and the complicated feelings that Lily had about coming home. I am really looking forward to reading about the rest of the Kincaids!  Everything Jill Shalvis touches turns to romance magic.  If you haven't read any of her books, try this one! If you're a long time fan, try this one.  If reading a Jill Shalvis book doesn't make you want to drop everything and move to the mountains, you're doing it wrong.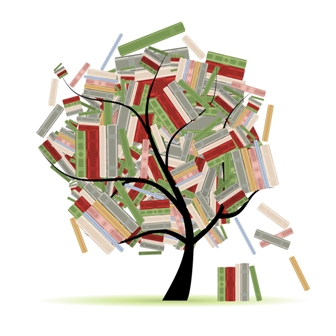 Related Posts