I received this galley in consideration for an honest review.
The Rule Of Mirrors by Caragh M. O'Brien
Series: The Vault Of Dreamers #2
Published by Macmillan on February 16, 2016
Genres: Young Adult, Science Fiction
Goodreads

The entire country was watching when Rosie Sinclair was expelled from Forge, the prestigious arts school that doubles as a reality TV show. But few know how Dean Berg was mining students' dreams in laboratories deep below the school. And no one, least of all the Dean himself, knows that when Rosie's dreams were seeded into the mind of another patient, Rosie's consciousness woke up in that body--a girl far from Forge, a girl with a completely different life from Rosie, a girl who is pregnant.

Told from alternating points of view between Rosie as she makes sense of her new identity and the shattered subconscious that still exists in her old body, this sequel to The Vault of Dreamers will keep readers on the edge of their seats and leave them hungry for more.
The Rule of Mirrors was one of my most highly anticipated sequels this year and it did not disappoint!  In The Vault of Dreamers, Rosie was a student trying to make it in the Forge school to help her family's situation, but in The Rule of Mirrors things get much more complicated almost immediately.  As in book one, we see how dreams can be mined, but we also learn that dreams can carry a piece of consciousness with them, particularly if that "seed" is planted in someone else. Thus, the second Rosie.  The two Rosie plot line was probably my favorite part of this book.  Rosie-Althea was dealing with dramatically different circumstances than original Rosie.  So while Rosie-Althea was still Rosie, she was in the body of a pregnant 18 year old with a family that was very different from her own, and a boy who loved her, although he really loved Althea. It was really interesting seeing Rosie adjust to life in this new place in a different body, making a whole new set of memories apart from original Rosie.  It was such a cool wrench in the plans because original Rosie is not dealing well with everything that is going on.  Her mind almost sounded maniacal, at times, as the paranoia took over. She trusted no one, and I couldn't really blame her. Even Linus stopped feeling like someone she could trust, which changed the feel of original Rosie's part of the story.  Yet, despite all of the other factors,  both Althea and Rosie want to find Berg and wanted to put a stop to whatever evil plan he was going to put into play.
The pacing was very good in The Rule of Mirrors which made it a sci-fi story with a thriller feel.  The story switches back and forth between Althea and Rosie in a way that kept me engaged and helped the puzzle pieces come together.  As the story leaves Forge, it becomes clear that this is something that goes way beyond just using students.  It's much more widespread and sinister than I could have imagined.  On that note, the mystery behind Dean Berg continues, but we have a little more background information that humanizes him and makes his motivations seem more complex.  Truly, I can't work out anyone's real motivations at this point, even Linus.  Many questions were answered in this book, but just as many new ones were opened, which means that book three should be a pretty wild ride!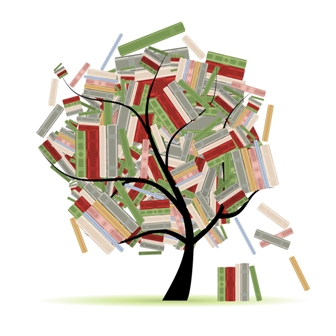 Related Posts