I received this galley in consideration for an honest review.
Burning Midnight by Will McIntosh
Published by Random House on February 2, 2016
Genres: Young Adult, Science Fiction
Goodreads


Seventeen-year-old David Sullivan's life is about to change—all because of one tiny, priceless item found in the murky bottom of a Brooklyn water tower.

Sully is a sphere dealer at a flea market. It doesn't pay much—Alex Holliday's stores have muscled out most of the independent sellers—but it helps him and his mom make rent.

No one knows where the brilliant-colored spheres came from. One day they were just there, hidden all over the earth like huge gemstones. Burn a pair and they make you a little better: an inch taller, skilled at math, better-looking. The rarer the sphere, the more expensive—and the greater the improvement.

When Sully meets Hunter, a girl with a natural talent for finding spheres, the two start searching together. One day they find a Gold—a color no one has ever seen. And when Alex Holliday learns what they have, he will go to any lengths, will use all of his wealth and power, to take it from them.

There's no question the Gold is worth millions, but what does it actually do? None of them is aware of it yet, but the fate of the world rests on this little golden orb. Because all the world fights over the spheres, but no one knows where they come from, what their powers are, or why they're here.
Burning Midnight was a sci-fi story that I think would be a great fit for someone new to the genre, or for a reader who is well versed.  It was a great combination of a very appealing contemporary story with fun science fiction elements. The world that was created was interesting because it's exactly like our world now, with the only difference being the presence of the spheres.  One thing that isn't different is that money gives you access to these spheres and their talents, so being able to burn one is very much a matter of economic privilege. The rich are able to gain even more advantage through purchasing spheres that grant everything from better teeth to better memory.  David's history with the rare sphere he found when he was thirteen, and his subsequent loss of fortune, only makes him more determined to find another rare sphere.  The evil sphere mogul, Holliday, embodies everything corrupt that the sphere trade can turn into, including burning so many that the person you used to be is almost completely hidden.  Very few people seem to question the spheres, their mysterious appearance, or any possible side effects.  Hunter, the girl who David teams with the find spheres, simply sees them as a way to make a living, but its clear that for many, burning spheres is almost addictive.
Hunter was an interesting character, while perhaps not as developed as I would have liked, she was a good contrast to David.  While he thought his situation was dire, Hunter's circumstances showed him that he had much more than he thought he did.  Their partnership turned to friendship and while there was a hint of romance, it was not the center of the story, by any means.   Everyone in their little group of friends wanted something better for themselves and saw the spheres, and the money they could make money, as a way to escape their situations.  That motivation did a lot lot help build the tension as they went on their crazy journey to find the second gold sphere, because it was clear that the spheres were holding secrets as well as abilities. The truth behind the spheres was a surprise, so then the jacket copy talked about a twist, they were right!  This is a stand alone, so I wasn't sure how everything was going to wrap up, or whether it would wrap up, but I thought it struck a good balance.  Burning Midnight was fun and fast-paced. I think sci-fi fans, both long-time and new, will enjoy this story.  It would be a perfect escape read for when you just want to disappear into a book for a little while.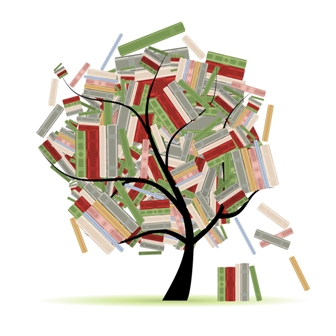 Related Posts