Wish You Were Italian
Author:
Kristin Rae
Category:
Young Adult
Publisher:
Bloomsbury
Release Date:
5-6-14
Pippa is in Italy for the summer and, despite her parents' wishes, she has no intention of just studying the local art! She has a list of things of her own to do: from swimming in the Mediterranean Sea to getting a makeover – and falling for an Italian boy! As Pippa explores the dramatic ruins of Rome and Pompeii, she is swept into her own drama with two guys: an irresistible local she knows is nothing but trouble and a cute American archaeology student . . . Will she find her true love? –
Goodreads
Before I read Wish You Were Italian, people kept warning me not to read this book on an empty stomach, and they were right!  Wish You Were Italian takes you on a journey that involves beautiful scenery, delicious food (I'm getting hungry just writing this review), and a story about friendship, love, and taking chances.  Pippa is not a rebel, and I think that her non-rebellious nature was really important to this story.  In an attempt to make a summer for herself that she wants, Pippa goes rogue and spends her time abroad making her own learning experiences.  She ends up being taken in by a charming Italian family in a gorgeous sea side town that offers a wonderful backdrop for her adventures and, sometimes, misadventures.  Much of the book deals with her juggling her feelings for two very different love interests while trying to keep her whereabouts a secret from her parents.  I was a little skeptical as to how that could be realistically pulled off, but after reading the book, I think it's safe to say it would be surprisingly easy to dodge your parents in Europe. (Don't get any ideas)  There was something universal about Pippa's self-discovery, and I found myself smiling at parts, and emotional in others.  As a character, she was well rounded and I enjoyed getting to know her through the story.
As you would imagine, Pippa learns a lot about herself while she's away from home.  I enjoyed the way she was able to discover her own boundaries and follow her gut feelings about people.   She went to Italy with stars in her eyes about finding romance, but I think a more important part about this story was discovering that actions and behavior will always say more about a person than what they look like, no matter how hot they are.  My teen self could really relate to Pippa's simultaneous need to be more independent from her parents, and her desire to be good and follow the rules.   In many ways, her two love interests mirrored that conflict within herself, which was very clever and gave the story enjoyable substance.   An added bonus of Wish You Were Italian is that it's one of those books that is appropriate, and will appeal to, all ages of the YA readership.  I think that a 13 year old would get as much from this book as a 17 year old would, and I would be comfortable giving it to such a wide range of readers.  With a setting that is beautiful and mouth-watering,  a very relatable main character,  and an ending that will leave you swooning for days, Wish You Were Italian was a fun and thoughtful book.   This should definitely be on your summer reading list!
I received this ARC in exchange for my honest review.
Find Kristen Rae online:
Website
Twitter
Facebook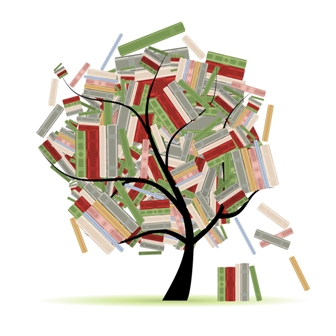 Related Posts