I received this galley in consideration for an honest review.
A Good Debutante's Guide to Ruin by Sophie Jordan
Series: The Debutante Files #1
Published by Avon on July 29, 2014
Genres: Romance, Historical Romance
Goodreads


Declan, the Duke of Banbury, has no interest in ushering Rosalie Hughes, his stepsister, into society. Dumped on him with nowhere else to go, he's determined to rid himself of the headstrong debutante by bestowing on her an obscenely large dowry . . . making her the most sought-after heiress of the Season. . . . is about to become the only one he wants. But Rosalie isn't about to go along with Declan's plans. Surrounded by fortune hunters, how is she supposed to find a man who truly wants her? Taking control of her fate, Rosalie dons a disguise and sneaks into Sodom, a private club host to all manner of illicit activity—and frequented by her infuriatingly handsome stepbrother. In a shadowed alcove, Declan can't resist the masked temptress who sets his blood afire . . . any more than Rosalie can deny her longing for a man who will send her into ruin.
Sophie Jordan does it again with the first book in a new Regency series.  Declan is the perfect blend of tough and vulnerable, a must for any Regency hero, and Rosalie is not about to let herself be married off.  Their chemistry was very good and I loved the hint of kink that was explored in this story.  I also loved some of the side characters who I think we will see in the other books, which is always a plus.  I think what separates the 'ok' regency romances from the 'really good' regency romances are the supporting characters, and A Good Debutante's Guide to Ruin definitely hit the mark!  I think fans of Sophie Jordan will be immensely pleased at this new offering and I am looking forward to the rest of the series.
I received this galley in consideration for an honest review.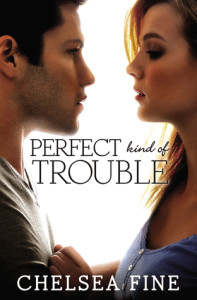 Perfect Kind of Trouble
by
Chelsea Fine
Series:
Finding Fate #2
Published by
Grand Central
on June 17, 2014
Genres:
Romance
Goodreads


Twenty-one-year-old Kayla Turner has lost everything. After spending most of her life taking care of her ailing mother, she just wants to spot a glimmer of light at the end of the tunnel. So when her late father-a man she barely knew-leaves her an inheritance, she finally breathes a sigh of relief . . . until she learns the inheritance comes with strings. Strings in the form of handsome playboy Daren Ackwood, her father's protégé. To see any of her inheritance, she's forced to team up with him. From his expensive car to those sexy dimples, Kayla's seen his type before. But Daren isn't who he seems to be . . . Struggling to make amends for his family's mistakes, Daren has a life more Oliver Twist than Richie Rich these days. He's beyond grateful that James Turner included him in his will, but working with Turner's princess of a daughter to fulfill his cryptic last wish is making Daren wonder if being broke is really so bad. Still, she's just as beautiful as she is stubborn, and the more time he spends with Kayla, the less it feels right being without her. Soon Daren and Kayla begin to wonder if maybe the best gift Kayla's dad could have left them . . . was each other.
I liked the first book in this series, but I think that Perfect Kind of Trouble gave me characters that I liked a little more.  They were both trying to rise above a past that seemed t weigh them down, while being equally distrustful of each other.  I liked that they both came from tough circumstances and that they were both struggling emotionally in the wake of Kayla's father's death, although the death impacted them in different ways.  The premise was a tad unusual, but the story was solid, with a good plot and romance that seemed real, not contrived.
Between The Sheets
by
Molly O'Keefe
Series:
Boys of Bishop #3
Published by
Random House
on July 29, 2014
Genres:
Romance
Goodreads


After years of running, Wyatt Svenson has now parked himself in Bishop, Arkansas, trying to do the right thing and parent a son he didn't even know he had until recently. Over six feet tall and packed with muscles and power, Ty likes to get his hands dirty, fixing his motorcycle at night and keeping his mind away from the mistakes he's made. Then his pretty neighbor shows up on his driveway, doesn't bother to introduce herself, and complains about the noise. First impression? She should loosen up. Funny that she turns out to be his son's elementary school art teacher—and the only one willing to help his troubled boy. Ty needs her. In more ways than one. Though Shelby Monroe is safe in her structured life, she is drawn to Ty's bad-boy edge and rugged sexuality. What if she just lets it all go: her worries about her mother, her fear of heartbreak, and her tight self control? What if she grabs Ty and takes a ride on the wild side? "What if" becomes reality—intense, exhilarating . . . and addictive. But Ty wants more than a secret affair. He wants it all with Shelby. But will she take a chance and open her heart? Ty is determined to convince Shelby to take the biggest risk of her life: on him
Between The Sheets did a great job of telling about a romance that takes place between two people with complicated family lives.  Wyatt has a son he's trying to get to know, and Shelby is drowning in guilt and sorrow as she tries to take care of her ailing mother.  In the mean time, these two strike up a romance that is really fun to read, but also a little heartbreaking at times.  I really like the way that Molly O'Keefe captures the small town life, which is  integral to many romance series, and Between The Sheets did not disappoint.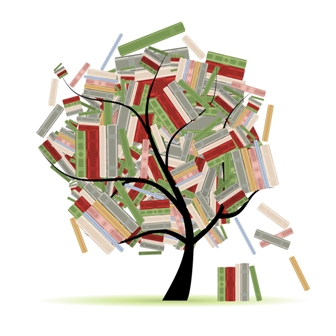 Related Posts