I received this galley in consideration for an honest review.
The Affliction by Beth Gutcheon
Series: Maggie Detweiler and Hope Babbin #2
Published by William Morrow on March 13, 2018
Genres: Mystery, Fiction
Goodreads


Since retiring as head of a famous New York City private school, Maggie Detweiler is busier than ever. Chairing a team to evaluate the faltering Rye Manor School for girls, she will determine whether, in spite of its fabled past, the school has a future at all. With so much on the line for so many, tensions on campus are at an excruciating pitch, and Maggie expects to be as welcome as a case of Ebola virus.

At a reception for the faculty and trustees to "welcome" Maggie's team, no one seems more keen for all to go well than Florence Meagher, a star teacher who is loved and respected in spite of her affliction—that she can never stop talking.

Florence is one of those dedicated teachers for whom the school is her life, and yet the next morning, when Maggie arrives to observe her teaching, Florence is missing. Florence's husband, Ray, an auxiliary policeman in the village, seems more annoyed than alarmed at her disappearance. But Florence's sister is distraught. There have been tensions in the marriage, and at their last visit, Florence had warned, "If anything happens to me, don't assume it's an accident."

Two days later, Florence's body is found in the campus swimming pool.

Maggie is asked to stay on to coach the very young and inexperienced head of Rye Manor through the crisis. Maggie obviously knows schools, but she also knows something about investigating murder, having solved a mysterious death in Maine the previous year when the police went after the wrong suspect. She is soon joined by her madcap socialite friend Hope, who is jonesing for an excuse to ditch her book club anyway, before she has to actually read Silas Marner.

What on earth is going on in this idyllic town? Is this a run-of-the-mill marital murder? Or does it have something to do with the school board treasurer's real estate schemes? And what is up with the vicious cyber-bullying that's unsettled everyone, or with the disturbed teenaged boy whom Florence had made a pet of? And is it possible that someone killed Florence just so she'd finally shut up?
I don't consider myself a mystery reader, but every time I pick one up I end up enjoying it.  Such was the case with The Affliction, which hovers in the cozy mystery category, although I'm not sure it really fits that mold.  Maggie finds herself, in the course of helping a failing private school, drawn in to a murder investigation with a victim to was both beloved and irritating, depending on who you asked.  Eventually, Maggie's best friend Hope starts helping, as well, and together they made a funny and intelligent duo.  Maggie definitely plays straight to Hope's more outgoing nature, but with their society connections and a lot of determination, they are able to make everything work. Maggie as the retired head of a prestigious private school in New York seems to know everything about the who's who of east coast money.  Hope, a retired lawyer, travels in the same social circles.  They use their contacts and resources as much as they use their intelligence and investigative skills.
The setting is a prestigious but failing girls boarding school in a small New York village.  Although it is a well trod path, there is always something fascinating about stories that uncover the truth about wealthy families and what really goes on in their lives. There is something particularly insular about the setting because it's a school that serves girls and is predominately run by women.  There were so many subtle nods to the particular stresses that this world puts on girls, which was subtly woven into the story. Everyone they talked to had a life they showed to the world and their true life, which wasn't always pretty.  Each character was interesting and posed a plausible reason to have committed the crime.  Each carries their unhappiness with them and as the investigation brought it to the surface, I tried to guess whether it was enough to commit murder. The ending was not what I expected at all, but I loved its theatrical impact.  This is actually the second book on the Maggie Detweiler and Hope Babbin series (they can be read as a stand-alone) but I enjoyed the story and Maggie and Hope so much that I think I am going to circle back and read the first book.  The Affliction has something for everyone and I recommend giving it a try, even if you don't consider yourself a mystery reader.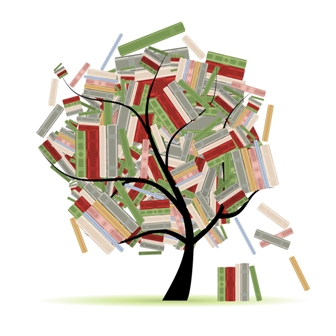 Related Posts