I received this galley in consideration for an honest review.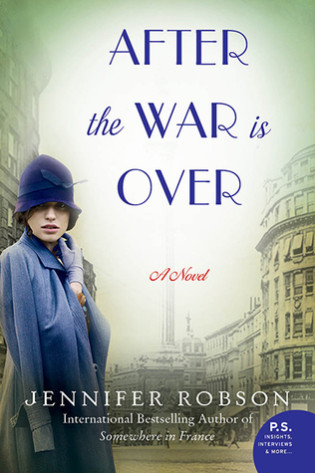 After The War Is Over by Jennifer Robson
Published by William Morrow on January 6, 2015
Genres: Fiction, Historical Fiction
Goodreads

After four years as a military nurse, Charlotte Brown is ready to leave behind the devastation of the Great War. The daughter of a vicar, she has always been determined to dedicate her life to helping others. Moving to busy Liverpool, she throws herself into her work with those most in need, only tearing herself away for the lively dinners she enjoys with the women at her boardinghouse.

Just as Charlotte begins to settle into her new circumstances, two messages arrive that will change her life. One is from a radical young newspaper editor who offers her a chance to speak out for those who cannot. The other pulls her back to her past, and to a man she has tried, and failed, to forget.

Edward Neville-Ashford, her former employer and the brother of Charlotte's dearest friend, is now the new Earl of Cumberland—and a shadow of the man he once was. Yet under his battle wounds and haunted eyes Charlotte sees glimpses of the charming boy who long ago claimed her foolish heart. She wants to help him, but dare she risk her future for a man who can never be hers?

As Britain seethes with unrest and postwar euphoria fattens into bitter disappointment, Charlotte must confront long-held insecurities to fnd her true voice . . . and the courage to decide if the life she has created is the one she truly wants.
If you like stories about English people tethered by the constraints of class and money, this is the book for you.  Fortunately, that is exactly what I like, so After The War Is Over was very enjoyable for me!  Charlotte is a feminist, or as she would be called at that time, a suffragist.  Working as a social worker after a stint as a WWI nurse, she lives a quiet life in Liverpool trying to make things better for people who are trying to gain help as they return from war.  Through flashbacks, we see how she became absorbed into the Neville-Ashford family, titled and wealthy, and it helps set the stage for how she will once again be brought into their lives.  I found Charlotte to be interesting and flawed.  Her passion for helping others sometimes gave her a bit of a halo complex, but it also helped tell me what kind of person she was and how all of her experiences in life pulled her into serving others.  Educated, but unable to be granted a university degree because of her gender, she constantly had to fight for the recognition of her own accomplishments and when she meets Edward, she finds someone who is not threatened by a woman with ambition that did not conform to the expectations of the day.
What I really found interesting was the picture it painted of post WWI life in Great Britain.  Tremendous change came about because of The Great War and while some of it was positive, like more upward mobility for the middle class and progress for suffrage movement, it also brought an influx of men who needed to be employed and an economy that couldn't support them.  On top of that, modern medicine still had very antiquated ideas about things like PTSD, which is easily diagnosed now, but was thought of as a weakness at that time.  All of these societal elements play a roll in this story and so it felt like much more than just a book about a woman who was in love with a man she couldn't marry.  Of course, that being said, there was plenty of extremely swoon-worthy romance.  It was romance that was built by absence and longing rather than the more outwardly physical kind, but it was absolutely engaging and it pulled me into this story.  Fans of Downton Abbey should pounce on this book without question, but anyone who loves books that artfully combine romance with a compelling historical element should definitely read After The War Is Over.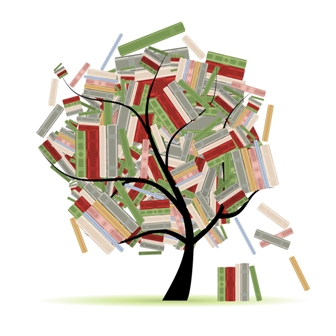 Related Posts