The Trouble With Honor by Julia London
Series: The Cabot Sisters #1
Published by Harlequin on February 25, 2014
Genres: Romance, Historical Romance
Goodreads



Desperate times call for daring measures as Honor Cabot, the eldest stepdaughter of the wealthy Earl of Beckington, awaits her family's ruin. Upon the earl's death she and her sisters stand to lose the luxury of their grand home - and their place on the pedestal of society - to their stepbrother and his social-climbing fiancée. Forced to act quickly, Honor makes a devil's bargain with the only rogue in London who can seduce her stepbrother's fiancée out of the Cabots' lives for good. An illegitimate son of a duke, George Easton was born of scandal and grows his fortune through dangerous risks. But now he and Honor are dabbling in a perilous dance of seduction that puts her reputation and his jaded heart on the line. And as unexpected desire threatens to change the rules of their secret game, the stakes may become too high even for a notorious gambler and a determined, free-spirited debutante to handle.
 I have read many of Julia London's contemp romances, but this was my first Regency romance of hers.  I loved it!  Honor was smart and determined and witty.  Basically, everything I like about a regency heroine.  She was also not rich and, against type, neither was George!  There was no "rich man, poor girl" dynamic here, which was such a breath of fresh air.  I think the fact that they both had messed family situations made the story interesting and not what I usually find in regency romances.  On top of the interesting social dynamic, was the sexy factor, which was high.  I definitely recommend The Trouble With Honor!
I received this galley in consideration for an honest review.
More Than She Expected
by
Karen Templeton
Series:
Jersey Boys #1
Published by
Harlequin
on March 18, 2014
Genres:
Romance
Goodreads

He's just a friend! is the mantra pregnant Laurel Kent lives by while pretending not to stare at sexy Tyler Noble, the gorgeous neighbor who's been all-too-kindly playing Mr. Fix-It in her house. After all, she needs the help more than she cares to admit—her sharp-tongued grandmother is her only family. But it's getting nearly impossible to ignore the sparks and butterflies she feels in her tummy every time he smiles at her…and that's not the baby talking! It's ironic to Tyler that he's repairing the fence separating his yard from Laurel's when all he wants is zero barriers between them! Sure, she's pregnant, and no, she insists she's not looking for Husband #2. But he knows if she'd give him a chance, he could prove that he's the missing piece needed to complete her new family….
I loved this heartfelt, sweet story about two people who are friends before they become more.  In the middle of their relationship is the fact that Laurel is pregnant.  There was a lot to like about this short but fun read.  Laurel is over 30, which seems to be unusual in romances these days, and Tyler is a (slightly) younger man.  That is a dynamic that is very rare, from what I can tell.  They both have complicated family issues and, of course, this almost gets in the way of their happiness.  The story felt very romantic but also realistic.  If you are looking for a clean, heartfelt story, I can recommend this one without reservation.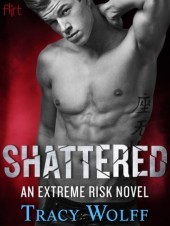 Shattered by Tracy Wolff
Series: Extreme Risk #2
Published by Flirt on January 1, 2014
Genres: Romance, New Adult
Goodreads



Ash Lewis has poured every last ounce of his blood, sweat, and tears into reaching the very top of the professional snowboarding world—until the unthinkable happens. After the biggest competition win of his career, Ash's mother and father are killed in a tragic accident. Unable to handle the idea of going back out on the snow to pursue the dream his parents shared with him, Ash feels that he has no choice but to walk away from snowboarding forever. Then he meets Tansy Hampton. Wild, fun, and impulsive, Tansy has a different look and a new passion every week. As a cancer survivor who spent the past several years waiting to die, Tansy has a fresh perspective on life—even if she doesn't have a clue about what she actually wants to do with it. But she's determined to find out, and that means making the most of her time while she still can. From the very beginning, their chemistry is intense. But while Ash can't stop chasing the ghosts of what can never be, Tansy stays firmly focused on the possibilities the world holds for her—and for them. She's already picked up the pieces of one shattered life. Now she's determined to help Ash do the same.
The 2nd in the Extreme Risk series, Shattered tells Ash's story.  The reader primarily sees Ash deal with the guilt over his brother's accident and now that he's his only guardian, the new dynamic is hard to navigate.  Enter Tansey, who is trying to make a sick kids wish come true after being sick, herself.  Ash is a nice guy and it balances well with the steamy romance he has with Tansy.  I enjoyed the emotions behind this plot and the way the difficult situations in this book were intertwined with the romance.  I'm looking forward to book 3 in this series.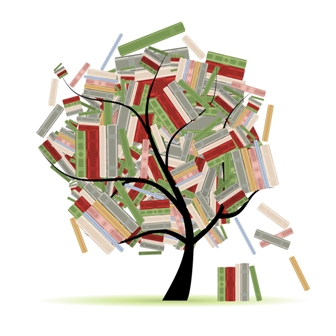 Related Posts