Ok, listen. You are going to want to roll your eyes and ignore this book because of the ridiculous title. (Why, Harlequin, WHY??)  You shouldn't, though, because this book was such an amazing find. Its about a 9/11 widow who cannot move on and an introverted art appraiser who is trying to convince herself that she deserves to be 100% loved by someone.  It was such a wonderful, romantic, and sometimes sad story that did not shy away from the effects of grief, especially when it is tied to such a visible event.  Daniel is completely stuck in the past and really likes it there. He has his job and the bar he owns with his brothers, and that's really all he needs. Meeting Catherine, who doesn't demand change from him, wakes up a part of himself that he has missed, but you can imagine the mixed feelings he has.  Catherine loves what she does, but doesn't have the confidence to do more and doesn't know how to communicate that t her family. This book is about moving on, yes, but it's also about finding someone who lifts you up, taking change of your own happiness, and it was just so very good.  (A big thanks goes to the Smart Bitches team because I ever would have heard about this without their weekly newsletter.)
This book was interesting in that it dealt with a mystery involving a combat veteran…who happens to be a Belgian Malinois.  I would say that this was really more thriller than romance, though, and while it still had a fair amount of romance, it was split equally between the conspiracy they are trying to unravel.  I liked the unique setting, but the story was so-so.  It was light no details, so the whole dynamic between Lyn and her stepdad was kind of glossed over, and I never really got to know Lyn the way I felt I knew David.  It was not a super steamy romance, but it was very sweet and if you like military romances and dogs, I think this would definitely be a win for you.
I lost track of this series after really enjoying the first two books, so when this came across my suggestions, I snapped it up.  It wasn't m favorite of the series, but it was still good. If you like the second chance at love or the friendship turning to romance tropes, this is the book for you.  I liked that Tamar and Abe had known each other their whole lives.  There was such a sweetness to their easy rapport turning heated as they fell in love.  There was a lot of conflict centering around Tamar's job as a sports reporter, but the parts I really liked was Abe's desire to lead a more simple life.  After the fame and the craziness, his connection with Tamar and they way their shared faith and experiences created a relationship, made their love story very sweet and gave it some depth.  If you haven't read this series, it's one I highly recommend in the sports romance category.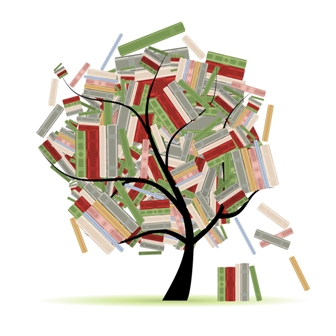 Related Posts