I received this galley in consideration for an honest review.
Going Into Town: A Love Letter To New York by Roz Chast
Published by Bloomsbury on October 3, 2017
Genres: Graphic Novel
Goodreads

A native Brooklynite-turned-suburban commuter deemed the quintessential New Yorker, Roz Chast has always been intensely alive to the glorious spectacle that is Manhattan--the daily clash of sidewalk racers and dawdlers; the fascinating range of dress codes; and the priceless, nutty outbursts of souls from all walks of life.

For Chast, adjusting to life outside the city was surreal--(you can own trees!? you have to drive!?)--but she recognized that the reverse was true for her kids. On trips into town, they would marvel at the strange visual world of Manhattan--its blackened sidewalk gum-wads, "those West Side Story-things" (fire escapes)--and its crazily honeycombed systems and grids.

Told through Chast's singularly zany, laugh-out-loud, touching, and true cartoons, Going Into Town is part New York stories (the "overheard and overseen" of the island borough), part personal and practical guide to walking, talking, renting, and venting--an irresistible, one-of-a-kind love letter to the city.
I have been enjoying the work of Roz Chast for as long as I can remember.  Her art has been a part of The New Yorker for many, many years and her distinctive style and hilarious observations make her one of my favorites.  I jumped at the chance to review this book because I know that it will make me think and make me smile.  Going Into Town did not disappoint.  I have been to New York several times, but I have never lived there, so it was interesting to me to read this from the perspective of an out of towner.  As the title suggests, this really is a love letter to a city that Roz clearly adores.  As her daughter, who was raised in a bedroom community outside of New York, prepared for college in the city, Roz wrote down and drew her feelings for a city that is a part of her.
From a standpoint of usefulness, there are actually some really good tips in this book.  It talks about how the city is laid out, what people mean when they say "uptown" or "downtown" and even how the subway system is laid out. (I will always like Boston's system better, sorry.)  All the while, she peppers these useful tidbits with humor and personal anecdotes through words and cartoons.  Even if you've never been to New York, I think you will be entertained by the way Roz Chast talks about her city, with all of its flaws and foibles.  It's a book I plan on keeping handy the next time I need a laugh, or a refresher on how to get around in New York.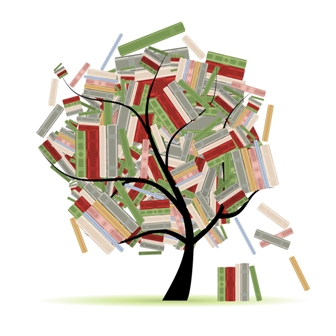 Related Posts