Welcome to my stop on the blog tour for Pashmina hosted by Rock Star Blog Tours! After you've read my thoughts, don't forget to enter for a chance to win a finished copy and visit the other stops on the tour!
I received this galley in consideration for an honest review.
Pashmina by Nidhi Chanani
Published by First Second on October 3, 2017
Genres: Graphic Novel
Amazon,  - B&N,  - iBooks,  - The Book Depository
Goodreads

Priyanka Das has so many unanswered questions: Why did her mother abandon her home in India years ago? What was it like there? And most importantly, who is her father, and why did her mom leave him behind? But Pri's mom avoids these questions―the topic of India is permanently closed.

For Pri, her mother's homeland can only exist in her imagination. That is, until she find a mysterious pashmina tucked away in a forgotten suitcase. When she wraps herself in it, she is transported to a place more vivid and colorful than any guidebook or Bollywood film. But is this the real India? And what is that shadow lurking in the background? To learn the truth, Pri must travel farther than she's ever dared and find the family she never knew.

In this heartwarming graphic novel debut, Nidhi Chanani weaves a tale about the hardship and self-discovery that is born from juggling two cultures and two worlds.
I happened to come across Pashmina at a friend's house and was intrigued, so when I was finally able to sit and read it, I was utterly enchanted.  Pashmina will elicit so many feelings, both happy and bittersweet, as we get to go with Priyanka on her journey to figure out where she comes from and who she wants to be.  Although I am not an immigrant, the story does an excellent job of showing you how Priyanka feels she belongs in the US, but is still pulled back to Indian traditions through her mother.  Being a teen is a time when it's natural to question who you are, but Priyanka's questions obviously stir some not so pleasant family rifts that happened long ago.  The Pashmina she finds transports her to a place where her questions are somewhat answered, but it also shows her that she is a part of a legacy of women who have also asked questions and kept pushing for more, even when people told them no.  Her observations about culture and women's roles were so well written and I loved that being able to show, rather than having to tell, had a wonderful impact on the narrative.
The art was beautiful.  The colors and the movement of the panels seemed to weave seamlessly with the story to the point that I just don't think this book could have been written as effectively as a non-graphic novel.  The emotion and longing on the faces of the characters and the way that the author was able to show us life in the US and Pri's visit to India made everything that much more real.  I am not an artist by any means, but I found this novel to be as visually beautiful as it was emotional. Although Pashmina is nothing like my personal history, the way it spoke about sacrifice and determination spoke to me deeply.  I loved this book and I can't recommend it enough.
Giveaway Details:
3 winners will receive a finished copy of PASHMINA, US Only.
Week Two Tour Stops:
10/2/2017- Cindy's Love of Books– Review
10/3/2017- Ex Libris– Review
10/4/2017- Wandering Bark Books– Excerpt
10/5/2017- A Backwards Story– Review
10/6/2017- Mrs. Knott's Book Nook– Review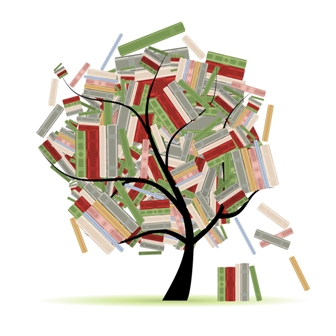 Related Posts