I received this galley in consideration for an honest review.
The Graces by Laure Eve
Published by Amulet on September 6, 2016
Genres: Young Adult, Paranormal
Goodreads

In The Graces, the first rule of witchcraft states that if you want something badly enough, you can get it . . . no matter who has to pay.

Everyone loves the Graces. Fenrin, Thalia, and Summer Grace are captivating, wealthy, and glamorous. They've managed to cast a spell over not just their high school but also their entire town—and they're rumored to have powerful connections all over the world. If you're not in love with one of them, you want to be them. Especially River: the loner, new girl at school. She's different from her peers, who both revere and fear the Grace family. She wants to be a Grace more than anything. And what the Graces don't know is that River's presence in town is no accident.

This fabulously addictive fantasy combines sophisticated and haunting prose with a gut-punching twist that readers will be dying to discuss. Perfect for fans of We Were Liars as well as nostalgic classics like Buffy the Vampire Slayer and the 1996 movie The Craft, The Graces marks the beginning of a new wave of teen witches.
There is always that one intriguing student, or set of siblings, that seems to be the social center of every school. The Graces tells the story of an entire family's place in a town and the way that people seem to both worship and fear them. The Grace family is wealthy and rumored to be witches, which of course adds to their mystery.  Thalia, Summer, and Fenrin are all eccentric and seemingly without a care in the world, so when River moves to town she wants nothing more than to be in their orbit.  She manages to wind her way into their inner circle, but the answer to the witchcraft question keeps just out of reach of the reader.  I always love stories and families because things are never what they seem, and that is definitely the case with The Graces.  Secrets abound in this family, but River has secrets, too.  There was a sense the whole time I was reading that there was a piece of the puzzle missing, which gave it the feel of a well-paced mystery.
The clever thing about this book was that while you are trying to unravel the Grace family, the person you should be paying attention to is quietly building up to a sinister reveal in the story.  As River becomes more and more obsessed with The Graces, the also become more and more of an unreliable narrator.  By the time the books ends, you will have no idea what is up or down, right or wrong.  Everything was thrown topsy-turvy in a very interesting way.  The Graces really took its time to build up the world of this bizarre family and it kept the momentum of the book going.  I enjoyed this dark story and I'm interested to see where book two takes us.
Giveaway Details:
3 winners will receive a finished copy of THE GRACES and Temporary Tattoos, US Only.
Tour Schedule:
Week One:
8/22/2016- Quite the Novel Idea– Interview
8/23/2016- Novel Novice– Review
8/24/2016- Stories & Sweeties– Excerpt
8/25/2016- Fiction Fare– Review
8/26/2016- A Dream Within A Dream– Guest post
Week Two:
9/5/2016- Tales of the Ravenous Reader– Review
9/6/2016- a GREAT read– Character Interview
9/7/2016- All Things Urban Fantasy– Review
9/8/2016- The Cover Contessa– Interview
9/9/2016- Ex Libris– Review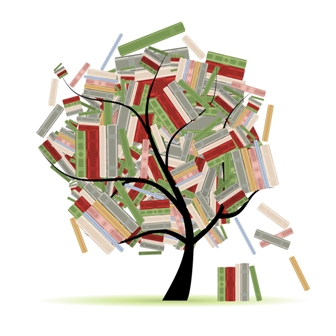 Related Posts