Ashes On The Waves
Author:
Mary Lindsey
Category:
Young Adult
Publisher:
Philomel
Release Date:
6-27-13
Liam MacGregor is cursed. Haunted by the wails of fantastical Bean Sidhes and labeled a demon by the villagers of Dòchas, Liam has accepted that things will never get better for him—until a wealthy heiress named Annabel Leighton arrives on the island and Liam's fate is changed forever. With Anna, Liam finally finds the happiness he has always been denied; but, the violent, mythical Otherworlders, who inhabit the island and the sea around it, have other plans. They make awager on the couple's love, testing its strength through a series of cruel obstacles. But the tragedies draw Liam and Anna even closer. Frustrated, the creatures put the couple through one last trial—and this time it's not only their love that's in danger of being destroyed. –
Goodreads
"It was Many and many a year ago,
In a kingdom by the sea,
That a maiden there lived whom you may know
By the name of Annabel Lee;
This maiden she lived with no other thought
Than to love and be loved by me."
Annabel Lee by Edgar Allan Poe
Based on the poem Annabel Lee by Edgar Allan Poe, Ashes On The Waves transports the reader to an isolated island where time seems to stand still.  Liam lives a quiet and sad life, surrounded by Otherworlders who still cling to the islands inhabitants while the rest of the world has long since forgotten they exist.  When Anna arrives, it is as if she brings a bit of the modern world with her.  I loved the way that Anna was an anachronism when she comes to the island, not understanding the extremely old fashioned life that everyone leads, and not willing to accept some of the harsh customs of Dòchas .  Liam is so enchanted with Anna that their relationship draws the ire of the Otherworlders and as they fight to stay together, they battle unknown forces.  This was exciting and frustrating to read.  It's a lot like watching a horror movie and screaming "don't go in the basement!" even thought you know they are going to go down there.  The folklore was another huge selling point for me.  I loved the Celtic names, the old legends, and the way that the eccentric (and sometimes monstrous) characters on the island added to the strange atmosphere of Dòchas.  While Liam and Anna's love for each other was central to the plot, I noticed that love took on many faces in this story.  Unrequited love, the love you feel for your family, and even love that turns into a dangerous obsession all played a pivotal role in this tale.
The outstanding writing really transported me to Dòchas.  I could almost feel the spray of the waves and the biting wind as I read.  It was a perfect setting for such a dark and Gothic tale and my absorption in this book is a testament to Mary Lindsey's meticulous research and beautiful writing.  I was drawn deeper and deeper into the story until I was completely immersed and almost nothing would have made me put the book down.  True to the story, the ending was fantastically dark, but not without small rays of hope for certain people on the island and, in a way, the two lovers.  It stayed true to the original poem without feeling bleak, which is no small feat with Poe.  Ashes On The Waves was everything you would expect from a retelling of a Poe poem; haunting, dark, sexy, and completely enchanting.  I think that devoted fans of Gothic novels will be delighted with this story, as will any newcomers that decide to give this genre a try.  In any case, Ashes On The Waves is a sure bet if you are looking for a story that you will not soon forget.
I received this ARC in exchange for my honest review.
Find Mary Lindsey online:
Website
Twitter
Facebook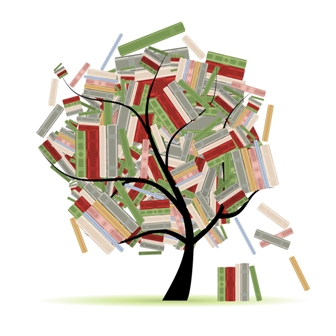 Related Posts