I received this galley in consideration for an honest review.
Invaded by Melissa Landers
Series: Alienated #2
Published by Disney-Hyperion on February 3, 2015
Genres: Young Adult, Science Fiction
Goodreads

Cara always knew life on planet L'eihr would be an adjustment. With Aelyx, her L'eihr boyfriend, back on Earth, working to mend the broken alliance between their two planets, Cara is left to fend for herself at a new school, surrounded by hostile alien clones. Even the weird dorm pet hates her. Things look up when Cara is appointed as human representative to a panel preparing for a human colony on L'eihr. A society melding their two cultures is a place where Cara and Aelyx could one day make a life together. But with L'eihr leaders balking at granting even the most basic freedoms, Cara begins to wonder if she could ever be happy on this planet, even with Aelyx by her side. Meanwhile, on Earth, Aelyx, finds himself thrown into a full-scale PR campaign to improve human-L'eihr relations. Humans don't know that their very survival depends on this alliance: only Aelyx's people have the technology to fix the deadly contamination in the global water supply that human governments are hiding. Yet despite their upper hand, the leaders of his world suddenly seem desperate to get humans on their side, and hardly bat an eye at extremists' multiple attempts on Aelyx's life. The Way clearly needs humans' help . . . but with what? And what will they ask for in return?
I admit that I was pretty lukewarm about the first book, Alienated.  It was a fun read, but it didn't blow me away.  However, Invaded was a much different, better developed, story and I ended up really liking it.  The world that is introduced in book one is expanded upon in Invaded, as usually happened in second books.  Now Cara is the alien and she must learn to navigate the complicated social rules on L'eihr.  I found L'eihr to be really interesting and Cara's humanity was only highlighted by her presence amongst a fairly stoic race of beings.  She finds friends, though, and they eventually help her to unravel the truth behind a mysterious series of occurrences.  Of course, even alien societies have mean girls, and Cara had to navigate the same social pitfalls that she would have on Earth, which I thought was kind of funny.
I think I really enjoyed this book because for most of it, Aelyx and Cara are not together.  I know that sounds odd, since this is supposed to a romance, but it really gave the romance room to breathe and develop into something that I found believable.  They missed each other, yes, but they were each dealing with threats against themselves and the alliance that was so important for Earth and L'eihr.  The combination of political intrigue and romance worked well in Invaded and I thought the story in this book moved at a much better pace than it did in book one.  From the ending, I suspect this is a duology, but I would definitely pick up a third book in this series, if one was written.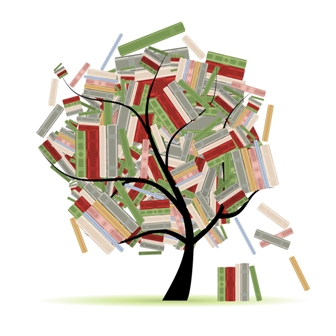 Related Posts