I received this galley in consideration for an honest review.
Unmasked By The Marquess by Cat Sebastian
Series: Regency Imposters #1
Published by Avon on April 17, 2018
Genres: Historical Romance, Romance, LGBT
Goodreads


Robert Selby is determined to see his sister make an advantageous match. But he has two problems: the Selbys have no connections or money and Robert is really a housemaid named Charity Church. She's enjoyed every minute of her masquerade over the past six years, but she knows her pretense is nearing an end. Charity needs to see her beloved friend married well and then Robert Selby will disappear…forever.

Alistair, Marquess of Pembroke, has spent years repairing the estate ruined by his wastrel father, and nothing is more important than protecting his fortune and name. He shouldn't be so beguiled by the charming young man who shows up on his doorstep asking for favors. And he certainly shouldn't be thinking of all the disreputable things he'd like to do to the impertinent scamp.

When Charity's true nature is revealed, Alistair knows he can't marry a scandalous woman in breeches, and Charity isn't about to lace herself into a corset and play a respectable miss. Can these stubborn souls learn to sacrifice what they've always wanted for a love that is more than they could have imagined?
I loved this book!  It takes some conventional romance tropes and turns them into something inclusive and so very enjoyable.  The hero, Alastair, is bisexual and very comfortable with his sexuality.  When he becomes attracted to Charity, presenting herself as Robert, he does not beat himself up or try to talk himself out of the attraction.  Instead, he leans in (so to speak) and discovers that there is so much more to his school friend than he ever thought.  Charity, who often presents as Robert, is gender fluid and their romance and their efforts to help Charity's friend makes for a lot of self-discovery and general regency hi-jinks. Alistair tries to reconcile his position in society with what his heart desires and I admired the way Charity refuses to be anything other than who she is.  There are family secrets, witty banter, and lots of sexiness.  Add this one to your list!
Surrender To The Highlander by Lynsay Sands
Series: Highland Brides #5
Published by Avon on January 30, 2018
Genres: Romance, Historical Romance, Scottish Romance
Goodreads



Edith Drummond owes her life to Niels Buchanan and his brothers. Waking after an illness to a castle overrun by rugged Highlanders is disconcerting, but so is learning that she's slowly being poisoned. Niels insists on staying by her side, and Edith soon discovers that even more dangerous is her wild attraction to the fierce warrior.

Niels has never met a more courageous—or enticing—woman than Lady Edith. The idea of such a bonny lass being forced to enter a nunnery is more than any red-blooded Scotsman could bear. He'll gladly marry her himself. But while sweeping her off her feet is easy, it'll take all his skill to defeat her family's relentless enemies, and convince her to surrender to his sweet embrace.
I am always up for a Scottish romance, but this one didn't quite o it for me.  The mystery was interesting and even got pretty dark in a few places, but overall it was a little bit of a let down.  The story had all of the elements of life in the keep: lots of siblings and cousins, family in-fighting, and a cast of characters that were all very protective of  Edith.  I think my main issue was that the plot was stretched out for so long.  The pace suffered int he middle and I had a hard time staying interested in what might happen.  While I am not at all apposed to instalove, it seemed a little thrown together in this story.  It wasn't that the book was bad, but it dragged and I think with so many other Scottish romances out there, your reading time might be better spent with another story.
I received this galley in consideration for an honest review.
I Think I Love You by Lauren Layne
Series: Oxford #5
Published by Random House on July 10, 2018
Genres: Romance
Goodreads



Brit Robbins knows that dating in New York City is hard—she just hoped to have it mastered by age thirty. But after yet another promising suitor says they have no sparks, Brit decides it's time to torch her dating game and try a new plan. And who better to coach Brit through the art of seduction than the guy who first gave her the "let's be friends" card?

Hunter Cross has always figured there's nothing his best friend Brit can do to surprise him. But Brit's request is a surprise he doesn't see coming—and one he's definitely not prepared for. Hunter and Brit have always been careful to keep things perfectly platonic, but the fake dates and faux flirting are starting to feel like the real deal. And soon Hunter realizes he has taught Brit too well. Not only has she become an expert at seduction, the man becoming thoroughly seduced is him.
I am a little so-so on friends to lovers romances, but I Think I Love You was sweet, if  little underdeveloped.  I should probably go back and read the other books in this series because it seems that everyone's stories make for a wonderful collection and I love it when books make their way through a group of friends.  Brit and Hunter are besties until things start to slowly change.  I loved the way that Hunter's realization revealed his desire to really settle down and return home.  It gave a different spin on what seemed like basic commitment issues and was really his longing to return home eventually.  What I wish is that I had been able to get to know Brit a little better.  I felt like I got more insight into Hunter's family and thoughts which held me back from really loving this story.  However, it was fun, romantic and ultimately enjoyable.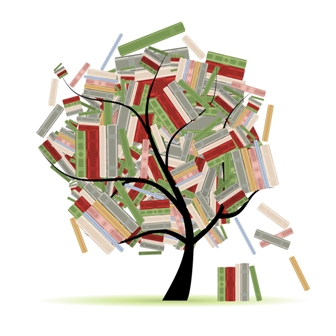 Related Posts