I received this galley in consideration for an honest review.
The Wrong Bride by Gayle Callen
Series: Highland Weddings #1
Published by Avon on October 27, 2015
Genres: Romance, Historical Romance
Goodreads



Shaken from sleep during the night and bundled off to the Highlands by a burly Scot, Riona is at first terrified, then livid. Hugh McCallum insists they were promised to each other as children to ensure peace between their clans. The stubborn laird refuses to believe he's kidnapped the wrong Catriona Duff. Instead, he embarks on a campaign of slow-burning seduction. At first, Hugh cares only what their marriage can do for his people. Now he's starting to crave Riona for her own sake, but her true identity jeopardizes his clan's contract. And unless she chooses to risk all to be his bride, he'll lose the only thing he prizes more than the lands he's fought so hard to save—the passionate marriage they could have together.
The Wrong Bride was a pretty fun mistaken identity story.  I always love the enemies to friends to romance pattern, which is sort of the romance pattern, and The Wrong Bride pulled it off pretty well.  It's the first in a new series centering around arranged marriages in the Scottish Highlands.  I thought that the heroine in this book was smart and resourceful, and ended up being someone I really liked.  The complicated family dynamics between Hugh and his clan added some interesting sub plots and gave Hugh the motivation for a marriage he was determined to make happen.  It was fairly mild in the sexy-times department, so if you like your romances a little less graphic, this might be a good choice for you.
The Prince And I
by
Karen Hawkins
Series:
The Oxenburg Princes #2
Published by
Simon & Schuster
on August 25, 2015
Genres:
Romance
,
Historical Romance
Goodreads

Gregori Romanovin, Oxenburg's warrior prince, is escorting his grandmother to a ball deep in the Scottish Highlands when he and his entourage are robbed at sword point by a group of ruffians. Led by a man dubbed the Scottish Robin Hood, battle-savvy Gregori senses that something's amiss - that 'he' is really a 'she'. Lady Murian is a young, beautiful widow seeking revenge against the powerful earl who murdered her husband and stole his birthright. Living in the woods, she and her banished band of men rob wealthy nobles visiting the evil earl. But when Murian ambushes the Prince's golden coach, she gets far more than she bargained for. And she's left fearing that he is the real thief...of her heart.
The Prince and I was a fun take on a Robin Hood story, where a wronged widow is fighting for a chance to get her estate back from the man who may have had her husband killed.  This second book in the Oxenburg Princes series continues with some of the same cast of characters as in The Prince and I, only we are reading about a different brother.  I think my favorite part of this book was the small community of ex-employees that Murian felt obligated to protect.  They scraped by in old cottages while she tried to find a way to oust the earl who wronged her.  It's always nice to read a book with a more experienced heroine.  The scared virgin stories get old, sometimes, and Murian was a great foil to some of the women I find in historical romances.  (She can rip her own bodice thank you very much.)  Gregori and Murian had great chemistry and I loved the way their two "teas" eventually worked together to find out what teh earl was really up to.  This is the second in this series,  and after reading this installment, I can definitely give it my recommendation.
Dirty English by Ilsa Madden-Mills
Published by Self-Published on October 12, 2015
Genres: Romance, New Adult
Goodreads



There are three things you need to know about Elizabeth Bennett: she's smart as a whip, always in control, and lives by a set of carefully crafted rules. She's learned the hard way that people you love the most always hurt you in the end. But then she meets Declan Blay, the new neighbor at her apartment complex. A tattooed British street fighter, he's the campus bad boy she's supposed to avoid, but when he saves her from a frat party gone bad, all her rules about sex and love fly out the window. She gives him one night of unbridled passion, but he longs for more. With only a cardboard-thin wall separating their bedrooms, he dreams of possessing the vulnerable girl next door forever.

One night. Two damaged hearts. The passion of a lifetime.
This New Adult book was billed as a Pride & Prejudice inspired book, but I failed to see the connection, other than the heroine's name. (Although, I suppose you could put this in the "first impressions" category).  While I think the story could have been really good, it relied on way too many of the worn out NA tropes; the damaged guy, the girl who is a rape survivor, the perpetrator come back, the horrible parents….  I could go on and on.  I really wish that we could get away from this because there are better ways to build conflicted characters.  Unfortunately, while the cover of this book is amazing, the unoriginal story fell very flat for me.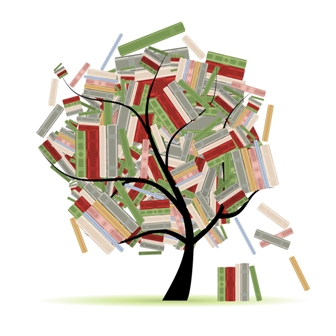 Related Posts