I received this galley in consideration for an honest review.
Killer Instinct by Jennifer Lynn Barnes
Series: The Naturals #2
Published by Disney-Hyperion on November 4, 2014
Genres: Young Adult, Mystery
Goodreads

Seventeen-year-old Cassie Hobbes has a gift for profiling people. Her talent has landed her a spot in an elite FBI program for teens with innate crime-solving abilities, and into some harrowing situations. After barely escaping a confrontation with an unbalanced killer obsessed with her mother's murder, Cassie hopes she and the rest of the team can stick to solving cold cases from a distance. But when victims of a brutal new serial killer start turning up, the Naturals are pulled into an active case that strikes too close to home: the killer is a perfect copycat of Dean's incarcerated father—a man he'd do anything to forget. Forced deeper into a murderer's psyche than ever before, will the Naturals be able to outsmart the enigmatic killer's brutal mind games before this copycat twists them into his web for good?
I enjoyed book one in this series, The Naturals, but Killer Instinct really kicked it up a notch.  After surviving a serial killer and coming to terms, somewhat, with her mother's murder, Cassie is dealing with her feelings about her close call and escape from a killer in their midst, while still getting to know her housemates and adjusting to her new life.  The program itself is in jeopardy, which is a subplot that runs through the entire book.  The killer that emerges in this book was one that hit very close to home for The Naturals, and I think that personal connection to the crime is what made this book so good.  We get to meet Dean's father, and we get to know just what horrors Dean had to deal with as a small child.  It was a great combination of a book that was both story and character driven.
I think what I really loved about Killer Instinct was that we got more information about all of the teens in the house, as well as the adults that take care of them.  In fact, there was a lot of back story to the FBI agents that live with, and take care of, the four Naturals.  It's a shame that more YA books don't delve more into the lives of the adults that are featured in the story because I really felt that knowing more about the agents gave Killer Instinct that extra something that made the story go from good, to utterly compelling.  Cassie is still the character in focus in the series and yes, there is a love triangle, but it is done in a way that was not bothersome to me.  I thought it made sense with the story without becoming the main focus.  I also continued to be fascinated by everyone's talents.  Michael's ability to read facial expressions, Dean and Cassie's profiling talents, as well as Lia's lie detection and Sloane's talent with numbers all played beautifully into the main case of the story.   I think Killer Instinct was an extremely strong follow-up to The Naturals and I will definitely be waiting anxiously for book three.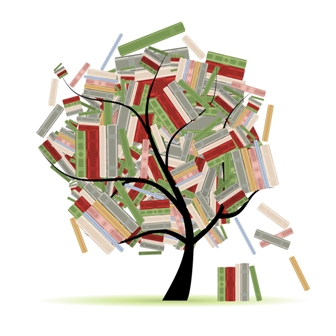 Related Posts