I received this galley in consideration for an honest review.
Taking The Heat by Victoria Dahl
Series: Jackson: Girls Night Out #3
Published by Harlequin on July 28, 2015
Genres: Romance
Goodreads

All revved up for bright lights and steamy nights, writer Veronica Chandler chased her dreams to New York City. When she hit a dead end, reality sent her back home to Jackson Hole, Wyoming. Saving her pride and her new gig—writing a relationship advice column!—requires some faking. No one can know the truth about her big-city flop or her nonexistent sex life. But the town's irresistibly rugged librarian is determined to figure her out… and give her hands-on lessons in every wicked thing she wants to know. Gabe MacKenzie's heart might be in Wyoming, but secretly his future's tied up in his family's Manhattan legacy. Getting down and dirty with Veronica is supposed to give him a few memorable nights—not complicate his plans. But the thing about heat this scorching is there's just no going back… and it might be too hot for either of them to take.
Look, folks, if you like contemporary romance and you aren't reading Victoria Dahl, that is something you need to rectify immediately.  All of her books are funny, sexy, sex-positive stories with a lot of emotional depth. (They will also make you want to move to Wyoming.)   Taking The Heat is the third in the Girls Night Out series and we have a meeting between an advice columnist and a hot guy librarian who is being fondly referred to by readers as "cunnilingus Gabe".  The frank way that sex is written about in all of these books is part of what make this series to appealing, I think.  Adults speak like adults, and there are no silly euphemisms, which I think makes things even steamier.  Specifically, this books takes the virgin trope and kind of turns it on its head in a way that I found extremely refreshing in romance.  The whole series is wonderful and this was an excellent addition and is definitely on my favorites list.
I received this galley in consideration for an honest review.
Unforgettable by Shannon Richard
Series: Country Roads #4
Published by Hachette on January 13, 2015
Genres: Romance
Goodreads

Attorney Hannah Sterling lives a life she's worked hard for. So when she unexpectedly inherits an inn, Hannah decides to take that long overdue holiday and settle her eccentric grandmother's estate. She knew there would be challenges, but what's hardest about returning to Mirabelle, Florida, is facing the man who gave her the most passionate summer of her life-and then broke her heart. Nathanial Shepard never forgot the redheaded goddess who lit up his world and got away. Now that she's home, Shep vows to make up for their years apart-and if the fire in her kiss is any indication, they're well on their way. But when a devastating secret from their past threatens their future, Shep must fight to heal Hannah's heart. Because this time, their love will truly be unforgettable..
I read the first in the Country Road series when it came out in 2013 and lost tack of it, for some reason.  I am happy to report that I am now back on track and really enjoying this series set in a small Florida town.  The long-lost love trope is always a good one, but this also had a little something added to it (you'll have to read it to find out what it is) that made it a very emotional reunion.  I liked the setting, I liked the  characters, and I loved the way their relationship had to piece itself back together again.  I am now in the process of catching up on the books I missed in this series, and I can't wait to read the rest!
Bad News Cowboy by Maisey Yates
Series: Copper Ridge #3
Published by Harlequin on July 28, 2015
Genres: Romance
Goodreads



Kate Garrett keeps life simple—working hard, riding her beloved horses, playing cards with her brothers. Lately, though, she feels a bit restless, especially when family friend Jack Monaghan is around. Sexy and shameless, Jack is the kind of trouble you don't tangle with unless you want your heart broken. Still, Kate could always use his help in learning how to lasso someone a little less high-risk… Jack can't pinpoint the moment the Garrett brothers' little sister suddenly stopped seeming so…little. Now here he is, giving flirting tips to the one woman who needs zero help turning him on. Love's a game he's never wanted to play. But he'll have to hurry up and learn how before the best thing that ever entered his life rides right back out again
Bad News Cowboy was ok, as cowboy romances go.  I had trouble connecting to the characters, to be honest, and while I loved the childhood crush aspect of it, I was less thrilled by the way the dynamics of their relationship played out.  I did like the story line involving Kate and Jack's respective family histories.  It provided believable motivation for both of their characters and made their actions seem reasonable, if not a bit frustrating, while they were figuring everything out.  I think people who feel themselves gravitating toward cowboy romances will enjoy this final installment in the Copper Ridge series.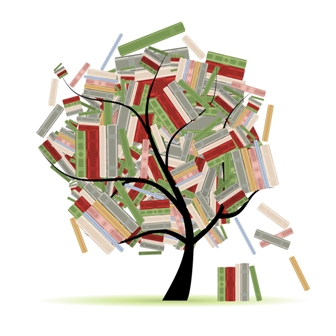 Related Posts