I received this galley in consideration for an honest review.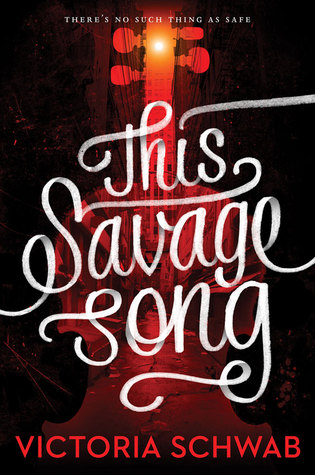 This Savage Song by Victoria Schwab
Series: Monsters Of Verity #1
Published by Harper Collins on July 5, 2016
Genres: Young Adult, Fantasy
Goodreads

There's no such thing as safe in a city at war, a city overrun with monsters. In this dark urban fantasy from author Victoria Schwab, a young woman and a young man must choose whether to become heroes or villains—and friends or enemies—with the future of their home at stake. The first of two books.

Kate Harker and August Flynn are the heirs to a divided city—a city where the violence has begun to breed actual monsters. All Kate wants is to be as ruthless as her father, who lets the monsters roam free and makes the humans pay for his protection. All August wants is to be human, as good-hearted as his own father, to play a bigger role in protecting the innocent—but he's one of the monsters. One who can steal a soul with a simple strain of music. When the chance arises to keep an eye on Kate, who's just been kicked out of her sixth boarding school and returned home, August jumps at it. But Kate discovers August's secret, and after a failed assassination attempt the pair must flee for their lives.
Victoria Schwab has long since earned her auto-buy status for my personal library, and I was curious about This Savage Song and how a gritty urban fantasy would fit into this author's collected works.  Well, it fits in quite nicely, as it turns out.  The world of This Savage Song is very dark and violent.  Monsters of different kinds roam the city, and peace is held together by what seems to be a very flimsy treaty. It's a treaty that is under increasing attack. Certainly, everyone in Kate Harker's world has their own motivations, but none more than her father, who commands a veritable army of monsters.  There is something so timely about these monsters.  They are not born, but created by violent acts.  They are the by-blows of human hatred and that idea makes August's humanity even more poignant.  Kate seems to be as disaffected as you can get, yearning to be noticed by her crime boss father and willing to burn it down (literally) to gain a position on his team.  August is a rare breed of monster and longs to be human. So, of course, he and Kate are drawn to each other, perhaps subconsciously,  and in each other, they find a kindred spirit of longing for what you can't have.  I wouldn't call it romance, although there are overtones, but it develops into more than friendship.  As a team, they are solid and I wanted them to succeed, and by succeed I mean take revenge on everyone who hurt them.
Kate's history, which is slowly revealed, brings who she is (and why) into sharper focus. I liked the way I really felt as if I was getting to know her, slowly but meaningfully.    August is more of a mystery since he has no real origin story other than his creation as a result of a mass shooting, but his quest to truly control his own destiny will definitely capture your heart. August and Kate's adventures are  a part of a larger society that is very dangerous.  Everyone lives in fear of the monsters and the writing does a very good job of creating that atmosphere.  It's not a place that you would ever want to live. The world is urban fantasy flirting with dystopian, with regulations, para-military forces,  and safe zones marked throughout the city.  When Kate and August eventually have to go on the run, their dangerous route in search of safety was fun and completely nerve-wracking.   I feel silly admitting this, but I didn't know that this was a series, so I was so happy when I found out there would be more books. This Savage Song was thoughtful, kind of bloody, and very entertaining.  What more could you ask for, really?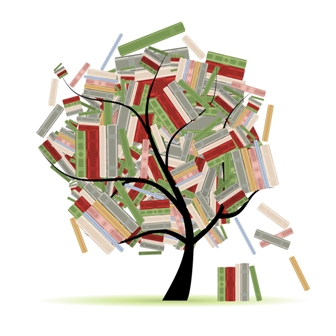 Related Posts