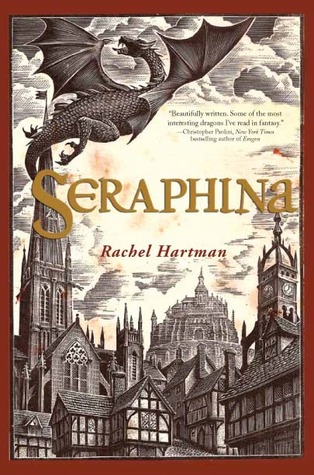 Seraphina by Rachel Hartman
Narrator: Mandy Williams, Justine Eyre
Series: Seraphina #1
Published by Random House on July 10, 2012
Goodreads


Four decades of peace have done little to ease the mistrust between humans and dragons in the kingdom of Goredd. Folding themselves into human shape, dragons attend court as ambassadors, and lend their rational, mathematical minds to universities as scholars and teachers. As the treaty's anniversary draws near, however, tensions are high.

Seraphina Dombegh has reason to fear both sides. An unusually gifted musician, she joins the court just as a member of the royal family is murdered—in suspiciously draconian fashion. Seraphina is drawn into the investigation, partnering with the captain of the Queen's Guard, the dangerously perceptive Prince Lucian Kiggs. While they begin to uncover hints of a sinister plot to destroy the peace, Seraphina struggles to protect her own secret, the secret behind her musical gift, one so terrible that its discovery could mean her very life.

In her exquisitely written fantasy debut, Rachel Hartman creates a rich, complex, and utterly original world. Seraphina's tortuous journey to self-acceptance is one readers will remember long after they've turned the final page.
Before I decided to listen to Seraphina I had it in my mind that I would be head over heels for this story.  It is a unique setting and a well-built world, with a richly built society where dragons and humans live in an uneasy peace.  Seraphina is a musician in the palace and when she finds out a secret about her past, it brings into question her identity and gives her a new appreciation for the political conflicts with the dragons.  She must jiggle politics and her own fears and the story follows her efforts to try to stop a possible war. There was a lot about how dragons were treated and how their differences were held against them by humans.  I enjoyed how the dragon personalities were so Vulcan-like and utterly logical.  I loved Seraphina as a character who would not give up and who took control of her life and risked a lot for peace.  Unfortunately, there were many parts of the book that just seemed to drag on and on.  I found myself bored a lot and wanting to rush through to keep the story going.
I don't know why I wasn't completely enthralled by this story.  It had almost every element that I love about fantasy.  What more can you ask for other than a secret heritage, music,  and dragons??  My only thought is that perhaps I should have read it rather than listened.  While the narration wasn't bad, it didn't grasp my imagination, obviously, and I found my mind drifting a lot when I was listening.  As a result, I wasn't very invested in the story.  There is a lot of politics in Seraphina and sometimes those types of stories don't always do well on audio.  The writing was good and the story was well thought out, but the pacing was a bit uneven. I may revisit this one day in print, so if you're thinking about trying this book, perhaps reading it is the way to go.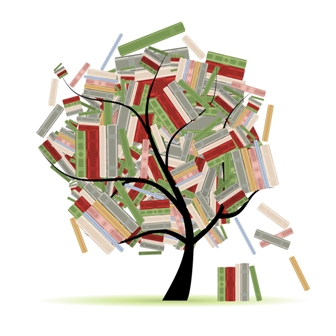 Related Posts