I received this galley in consideration for an honest review.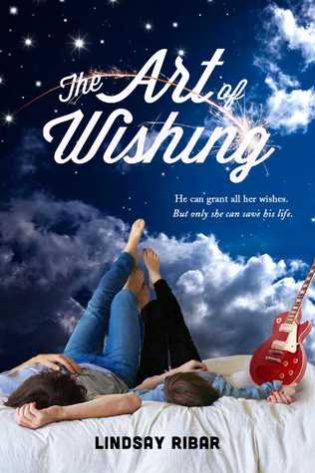 The Art Of Wishing by Lindsay Ribar
Series: The Art of Wishing #1
Published by Penguin on March 21, 2013
Genres: Young Adult, Fantasy
Goodreads


Margo McKenna has a plan for just about everything, from landing the lead in her high school play to getting into a good college. So when she finds herself in possession of a genie's ring and the chance to make three wishes, she doesn't know what to do. Why should she put her life into someone else's hands?

But Oliver is more than just a genie -- he's also a sophomore at Margo's high school, and he's on the run from a murderer. As he and Margo grow closer, she discovers that it will take more than three wishes to save him.

A whole lot more.
Margo is a very driven and organized person, which is something that you know about her right away.  She is ready to work hard and expects to be rewarded for that work with the role she wants in the school musical.  When that is upended by the dark-horse casting of a lower classman, it begins the adventure into the world of genie.  There was a lot of "be careful what you wish for" in this story without it being too obvious, which worked well for the internal struggles that Margo had.  The addition of someone who is hunting Oliver was an interesting twist and I enjoyed reading the exploration of Oliver's view of his duty as a genie.  This was no happy granter of wishes.  Oliver has had to do some pretty dark things in his time and I liked that the book addressed the darker side of what his life means.
Although it was a unique idea, there was something that kept me from totally connecting with the characters.  I just never felt that I really got to know Margo or Oliver.   While I understood the rules that Oliver has to operate within, I never really got Margo's attraction to him.  While we do get to see a bit about Oliver's history, I wish there had been more about his association with the person that's hunting him.  Despite those reservations, it was an entertaining story.  It's a series, so I expect that some of my questions might be answered in subsequent books.  After all of the book I've read, this was the first that dealt with the genie mythos, so I loved the foray into a new idea for the paranormal sub-genre.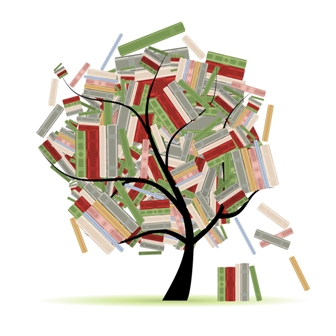 Related Posts