I am happily jumping on the bandwagon for The Kiss of Deception, and I'm even happier to share with you why I loved this book so much!
I received this galley in consideration for an honest review.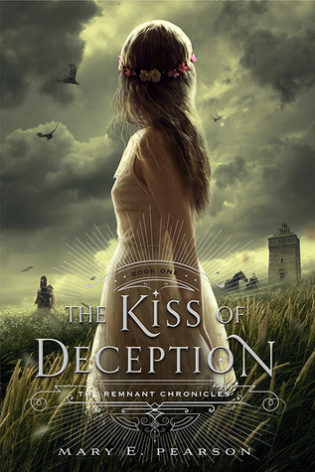 The Kiss of Deception by Mary Pearson
Series: The Remnant Chronicles #1
Published by Macmillan on July 8, 2014
Genres: Young Adult, Fantasy
Goodreads


She flees on her wedding day.

She steals ancient documents from the Chancellor's secret collection.

She is pursued by bounty hunters sent by her own father.

She is Princess Lia, seventeen, First Daughter of the House of Morrighan.

The Kingdom of Morrighan is steeped in tradition and the stories of a bygone world, but some traditions Lia can't abide. Like having to marry someone she's never met to secure a political alliance.

Fed up and ready for a new life, Lia flees to a distant village on the morning of her wedding. She settles in among the common folk, intrigued when two mysterious and handsome strangers arrive—and unaware that one is the jilted prince and the other an assassin sent to kill her. Deceptions swirl and Lia finds herself on the brink of unlocking perilous secrets—secrets that may unravel her world—even as she feels herself falling in love.
I think it would be easy for a book like this one to be swept out to sea, so to speak, in a market that is so populated with fantasy, but The Kiss Of Deception is a fabulous and enjoyable read that deserves to stand out.  Lia starts out as a girl who is (rightfully) unhappy about marrying someone who she has never met.  She resents being a political pawn for her family, and so her running away, while clever, is largely driven my anger a tad impetuous.  Understandable, of course, but impetuous.  A she flees to a town far away and starts to make a life for herself, I really saw how she changed.  It wasn't just the work, because I never really felt that Lia was the spoiled princess type, but it was the way she thought about her decisions and how they impacted the people around her.  It was the way she began to wonder about a future for herself.  Escaping was the easy part.  As she tries to hide who she really is, we meet two men who both have a stake in getting to know her.  One must murder her on behalf of his own war torn country and the other is her jilted prince.  In the wrong authorial hands, this might have fallen quite disastrously askew, but in The Kiss Of Deception, I thought it was done so cleverly that it really added to the story.  It almost seemed like the author wanted me to think that I was seeing a love triangle, then pulled the rug away until I wasn't really sure what I was seeing because the perspective had changed so dramatically.  It was amazing and made reading this book so much fun.  It was  greatly helped by the fact that we are hearing all three points of view, which is a storytelling device that I love.
I found myself completely wrapped up in this book.  It was a story that was written so visually, that I could clearly see Lia's long white gown flying behind her as sh e fled her own nuptials.  The world of The Kiss Of Deception is one that seems to always be under the threat of war , as it is in many fantasy novels.  There is constant political maneuvering and, as Lia finds out, no one is immune from the tragedy of battle.  It was a good mix of action, politics, and romance and I felt that the story kept the pace going by balancing those three elements quite ably.  I also really appreciated that while the main story was certainly riveting, there were some background characters that provided excellent support and will no doubt play bigger roles the the subsequent books.  It left me with the feeling that the world was fully formed, which made it much easier to get lost in its pages.  The Kiss Of Deception swept me off of my feel, I admit it, and I cannot wait to read more in this series.
Macmillan is generously allowing me to give away a finished copy of The Kiss Of Deception. You mus be 13 or older and a resident of the US or Canada. To enter, simply fill out the rafflecopter form below. Good luck!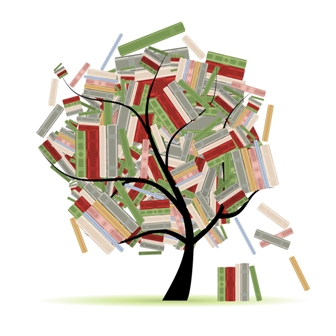 Related Posts