I received this galley in consideration for an honest review.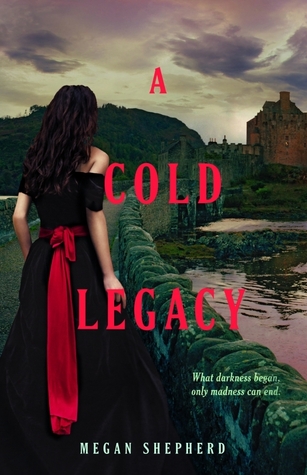 A Cold Legacy by Megan Shepherd
Series: The Madman's Daughter #3
Published by Harper Collins on January 27, 2015
Genres: Young Adult, Historical Fiction, Gothic, Retelling
Goodreads

After killing the men who tried to steal her father's research, Juliet—along with Montgomery, Lucy, Balthazar, and a deathly ill Edward—has escaped to a remote estate on the Scottish moors. Owned by the enigmatic Elizabeth von Stein, the mansion is full of mysteries and unexplained oddities: dead bodies in the basement, secret passages, and fortune-tellers who seem to know Juliet's secrets. Though it appears to be a safe haven, Juliet fears new dangers may be present within the manor's own walls. Then Juliet uncovers the truth about the manor's long history of scientific experimentation—and her own intended role in it—forcing her to determine where the line falls between right and wrong, life and death, magic and science, and promises and secrets. And she must decide if she'll follow her father's dark footsteps or her mother's tragic ones, or whether she'll make her own. With inspiration from Mary Shelley's Frankenstein, this breathless conclusion to the Madman's Daughter trilogy is about the things we'll sacrifice to save those we love—even our own humanity.
Inspired by Frankenstein, A Cold Legacy brings Juliet, Montgomery, Edward, and the rest of the group to Scotland, where they seek refuge at the home of Elizabeth von Stein.  The setting is as Gothic as it gets, staying loyal to the mood of the original work.  I heartily enjoyed diving back into this bizarre world, full of crazy experiments, dire consequences, and the feeling that the next page could bring anything.  A Cold Legacy kept me on my toes and perhaps because I am not as familiar with Frankenstein, I really enjoyed not really knowing what was going to happen next.  The pacing was very good, which contributed to my reluctance to put down the book, even when  "real life" was calling my name.
The introduction of Edward as a romantic interest in book two really gave Juliet's character a lot  of opportunity for development as someone who has full agency over her choice of romantic partners. The love triangle really did not develop, though, and I was happy about that.  I know many people did not care for book two, but I think it set up the events in A Cold Legacy quite nicely, and I feel somewhat vindicated for my black sheep opinion.  In this book, Edwards 'madness' essentially makes him a completely different person, and while his friends don't want to give up on him, his fate in this book takes a lot of unexpected turns.  There were some deaths that surprised me, but as odd as it seems to say, they added to the story.  As an ending to a series, I think that A Cold Legacy hit the right balance between plot twists, romance, and creepiness.  The odd and terrible journey that began with A Madman's Daughter has lasted quite enjoyably over three books, and I think that for anyone who likes historical fiction or Gothic tales, this series is definitely worth your consideration.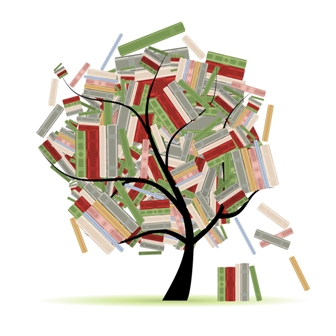 Related Posts