I received this galley in consideration for an honest review.
The Heart Of Betrayal by Mary Pearson
Series: The Remnant Chronicles #2
Published by Macmillan on July 7, 2015
Genres: Young Adult, Fantasy
Goodreads


Held captive in the barbarian kingdom of Venda, Lia and Rafe have little chance of escape. Desperate to save her life, Lia's erstwhile assassin, Kaden, has told the Vendan Komizar that she has the gift, and the Komizar's interest in Lia is greater than anyone could have foreseen.

Meanwhile, nothing is straightforward: there's Rafe, who lied to Lia, but has sacrificed his freedom to protect her; Kaden, who meant to assassinate her but has now saved her life; and the Vendans, whom Lia always believed to be barbarians. Now that she lives amongst them, however, she realizes that may be far from the truth. Wrestling with her upbringing, her gift, and her sense of self, Lia must make powerful choices that will affect her country... and her own destiny.
Rarely does a book capture my attention so thoroughly, but The Kiss of Deception was one of my absolute favorites of 2014 and I was very anxious to start book two.  The Heart of Betrayal, while different in pace and story, was just as engrossing.  As always, the world building was phenomenal.  Since the book takes place in Venda, you really get to know this world that was previously viewed as being nothing but war-mongering barbarians.  What Lia finds is that the Vendan people, while ruled by a crazy person, are hopeful and hardworking.  I liked that things slowed down a little because I really got to know Lia in this book.  In book one it was all about her escape from an unwanted marriage, but now we really see flashes of the leader that she must become.  Lia is smart, tough, and resourceful.  Her gift comes and goes, and without training or information, she is still in the dark about everything surrounding its origin.  She also longs for home and as news trickles back to Venda from both her kingdom and Rafe's, it become more and more urgent for her to escape Venda.
I can't say that The Heart of Betrayal is as twisty as the first book, which, let's be honest, was really structured to mess with your mind. Rather, book two was an examination of the mystery of Lia, her search for answers and her discovery of more secrets.  As she develops a kinship with the Vendan people, she realizes that she is tied to them in more ways than she imagined.  It is still a brutal place, though, and no one is really safe from death.  The Komizar is completely obsessed with power and he keeps his power by brutal means, but as Lia travels to greet people with him, she also sees some of the method behind his madness.  To borrow a phrase from another series, the law is hard, but it is the law seems to be the way that Venda is run, at least from the view of the commoners. Inside the castle, however, it is a dangerous game of politics and constant fights for power.  Kadan, who was supposed to kill her, now barely keeps her alive and his struggle between his feelings for Lia and his loyalty to the Komizar provided a lot of fabulous tension and conflict in this story.  We also find out more about Kadan's back story that was really interesting and I can't wait to see how it plays out in the next book.  Rafe's role is not as great in this book, in that he doesn't get as much page time,  but believe me when I say that when it counts, he is right in the middle of it.  In the end, The Heart of Betrayal delivers another gut-wrenching story with an ending that is sure to make readers groan in frustration and wait impatiently for book three.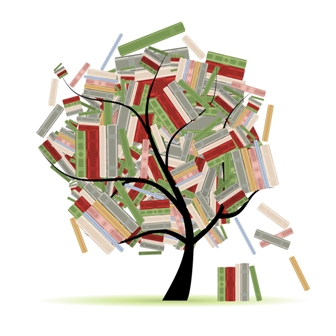 Related Posts