I received this galley in consideration for an honest review.
Hold Me Like A Breath by Tiffany Schmidt
Series: Once Upon A Crime Family #1
Published by Bloomsbury on May 19, 2015
Genres: Young Adult, Retelling
Goodreads


Penelope Landlow has grown up with the knowledge that almost anything can be bought or sold—including body parts. She's the daughter of one of the three crime families that control the black market for organ transplants.

Penelope's surrounded by all the suffocating privilege and protection her family can provide, but they can't protect her from the autoimmune disorder that causes her to bruise so easily.

And in her family's line of work no one can be safe forever.

All Penelope has ever wanted is freedom and independence. But when she's caught in the crossfire as rival families scramble for prominence, she learns that her wishes come with casualties, that betrayal hurts worse than bruises, that love is a risk worth taking . . . and maybe she's not as fragile as everyone thinks.
The first thing you realize about Penelope is that she is very much a prisoner.  She is a prisoner to her rare illness and a prisoner to the fears of her parents.  For that reason, she lives in a world where she is sheltered from the outside, but she is not sheltered from the illegal business that makes her family so rich.  She watches as everyone around her leads their lives, and you really get a sense of her desperation for a normal life.  When everything hits the fan, Penelope's capacity for survival is tested.  There are a few aspects of Penelope's story that require some suspension of belief on the part of the reader.  For someone who was so sheltered, her self sufficiency seemed a bit of a stretch, for instance.  There is a lot of bloodshed in this book, but I saw it as a necessary way of communicating Penelope's desperation.  I was glad that the author wasn't afraid to kill characters, as weird as that statement probably makes me sound.
I didn't really connect with Penelope and I can't really point to a reason why.  I enjoyed the story and Penelope's determination, but I just never felt like I got into her head.  There were some moments where the story seemed to lose momentum, so the pacing wasn't entirely consistent, but by the end, I was on the edge of my seat.  The story was very interesting and I liked that the crime family was trafficking organs, which is a change from what we usually see in crime stories.  The fact that their crime helped people who were desperate brought a certain dimension to their family business.  It wasn't as black and white as it seemed on the surface. Of course whenever you are dealing with crime families, especially rival families, there is the potential for some really compelling drama, and I saw some hints of what I hope are things to come as the families must regroup in the wake of huge shake-ups.  Hold Me Like A Breath is the first in a series, and I always try to withhold judgement when it comes to first books.  I think there is a lot more to this story, so I will definitely be reading the next installment in this series.  I am looking forward to seeing where Penelope's journey takes her.
Find Tiffany Schmidt online:
Website
Twitter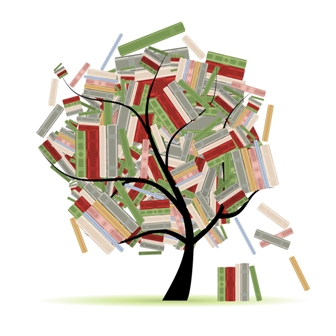 Related Posts