I received this galley in consideration for an honest review.
Witchrise by Victoria Lamb
Series: The Tudor Witch Trilogy #3
Published by Harlequin on September 30, 2014
Goodreads


When Tudor witch Meg Lytton receives an unexpected legacy - her mother's magical wand, ring and spellbook - she has no idea her future happiness is in danger. For the witchfinder Marcus Dent is back in her dreams, and he will use any weapon to gain her newfound powers for himself. Now Meg must discover the secret of Invictus, her mother's magical ring. Summoned back to Hatfield, she knows a battle is coming. But Meg is no longer alone in her struggle against Dent. Surrounded by her friends, she faces her greatest challenge head-on: losing Alejandro, her beloved. For it seems the Spanish novice has been keeping secrets from them all.
This last installment of the Tudor Witch Trilogy combines history with a compelling story about witchcraft, romance, and a character that is pure evil and, of course, won't die.  Meg is walking a very fine line, trying to serve a young Elizabeth while also trying not to be caught practicing witchcraft.  The Spanish Inquisition is still a very real threat, and although Alejandro knows of Meg's talents, there is only so much he can do to protect her.  While Meg tries to unravel a mystery surrounding her mother, the threat of Marcus Dent hangs heavily over her.  There were some scenes that really sent chills through me because he is one evil guy.  It's not secret that Alejandro wants to marry Meg, but she resists his proposal, as she has since the last book, and I have to say that I really admired the way her character stayed focused on her quest for answers.  The romance was very good, but it did not cloud the central part of the story, which was Meg's search for answers.  Meg feared that marriage would force her to give up her identity as a witch and that determination to remain true to herself made me love Meg even more.
I wasn't as taken with the last installment as I have been with the others.  The pacing seemed to drag a bit and I felt that a lot of it was repetitive.  The ending also seemed a bit rushed, especially the final confrontation with Marcus Dent.  However, there were a lot of things that I did like.  I really liked Meg and Alejandro's relationship, especially the challenges that they faced.  Alejandro is a great character, bridging the world of the devoutly Catholic and Meg's powers.  I have enjoyed seeing his development over the course of three books.   I also liked the tidbits we got about Elizabeth's life.  This series is so fun because while a story about witchcraft is happening, we are also reading about an actual historical figure.  I loved that combination and I think that's why I've enjoyed this series as I have.  While Witchrise wasn't everything I was looking for in a conclusion, I still enjoyed it and think it's a great series for all ages of YA readers, and especially enjoyable for those who like a bit of real history thrown in with their fantasy.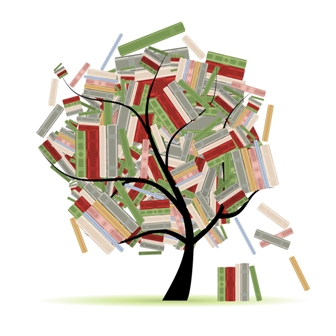 Related Posts