Crash Into You
Author:
Katie McGarry
Category:
Young Adult
Publisher:
Harlequin Teen
Release Date:
11-26-13
The girl with straight As, designer clothes and the perfect life-that's who people expect Rachel Young to be. So the private-school junior keeps secrets from her wealthy parents and overbearing brothers…and she's just added two more to the list. One involves racing strangers down dark country roads in her Mustang GT. The other? Seventeen-year-old Isaiah Walker-a guy she has no business even talking to. But when the foster kid with the tattoos and intense gray eyes comes to her rescue, she can't get him out of her mind. Isaiah has secrets, too. About where he lives, and how he really feels about Rachel. The last thing he needs is to get tangled up with a rich girl who wants to slum it on the south side for kicks-no matter how angelic she might look. But when their shared love of street racing puts both their lives in jeopardy, they have six weeks to come up with a way out. Six weeks to discover just how far they'll go to save each other. – Goodreads
It might seem strange to say, but Katie McGarry knows how to write an additively dysfunctional family.  Crash Into You tells Isaiah's story, who was someone that I kind of felt story for, especially after Dare You To.  He is barely scraping by and working as hard as he can to finish school so he can work as a mechanic.  On top of that, his relationship with his mom, which provided some very touching moments, comes to a head when she wants to see him after a long period of estrangement.  Rachel is also a prisoner of her circumstances.  She feels the pressure t be perfect to the point where it is destroying her health and her family's issues are many and quite complex.  Their individual circumstances combined with the dangerous game they get involved in made this book a fast and enjoyable read.
A lot of the tension in this story comes from the disparity between Isaiah and Rachel's circumstances.  Rachel is pulled into a world that she can't imagine and, perhaps a bit predictably, Isaiah is there to rescue her.  What saves this book from becoming just another 'guy from the wrong side of the tracks' trope was that racing was the one place where Rachel was able to step out of that world where she had to be perfect and was allowed to be herself.  Her obsession with cars was something she had to hide in order to maintain the perfect facade for her family, but it was something that exposed her passion for life.  I will forever be a sucker for a good romantic story with struggle and characters that I can really root for and Crash Into You had all of that, in spades.  If you love romance and you haven't read this series, you are missing out.
I received this galley in exchange for my honest review.
Find Katie McGarry Online:
Website
Twitter
Facebook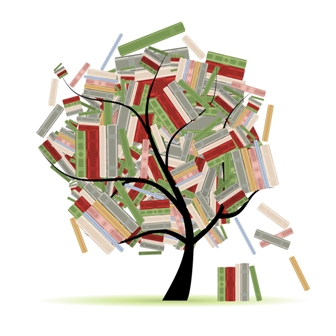 Related Posts