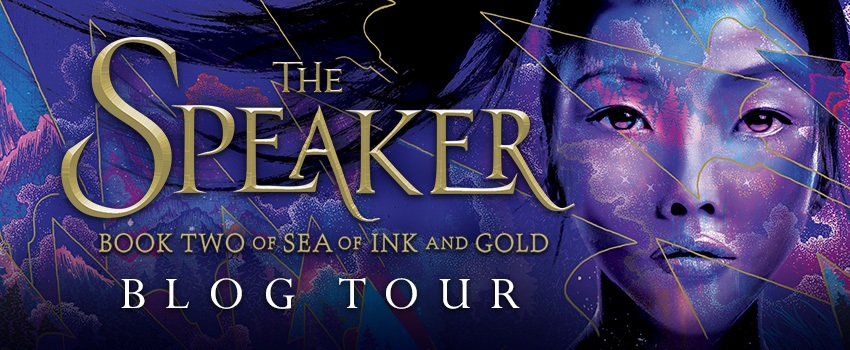 Welcome to my stop of the blog tour for The Speaker by Traci Chee!  Once you've read my thoughts, don't forget to visit the other blog tour stops!
I received this galley in consideration for an honest review.
The Speaker by Traci Chee
Series: Sea of Ink and Gold #2
Published by Penguin on November 7, 2017
Genres: Young Adult, Fantasy
Goodreads

Having barely escaped the clutches of the Guard, Sefia and Archer are back on the run, slipping into the safety of the forest to tend to their wounds and plan their next move. Haunted by painful memories, Archer struggles to overcome the trauma of his past with the impressors, whose cruelty plagues him whenever he closes his eyes. But when Sefia and Archer happen upon a crew of impressors in the wilderness, Archer finally finds a way to combat his nightmares: by hunting impressors and freeing the boys they hold captive.

With Sefia's help, Archer travels across the kingdom of Deliene rescuing boys while she continues to investigate the mysterious Book and secrets it contains. But the more battles they fight, the more fights Archer craves, until his thirst for violence threatens to transform him from the gentle boy Sefia knows to a grim warrior with a cruel destiny. As Sefia begins to unravel the threads that connect Archer's fate to her parents' betrayal of the Guard so long ago, she and Archer must figure out a way to subvert the Guard's plans before they are ensnared in a war that will pit kingdom against kingdom, leaving their future and the safety of the entire world hanging in the balance.
The Reader was a richly developed story in a fascinating world.  I was not surprised at all when the starred reviews started pouring in.  The Speaker is a second book that definitely avoids "second book syndrome" and brought me back to the characters I loved while introducing some new and interesting people, as well. There is more than one story line being told, which I liked.  It helped round out the world and provided more information about Sefia's parents and Captain Reed, who proved to be an interesting and complex character. Sefia is not feeling more comfortable with her abilities and I have to say that the magic in this book is very cool.  I mean, I am always a fan of magic, but I loved the way it was done in The Speaker. Even though Sefia and Archer are close, there are things that Sefia learns that weigh on her and revelations that separate rather than bring together the band of misfits that Sefia and Archer have gathered as their strange little family.  The Speaker is a book that will hold your attention, but it wasn't one that I rushed through. The writing is layered and rich, which made me want to slow down and really enjoy it.
While I love Sefia, I really found Archer's development to be the most fascinating in this book.  He was in such darkness for so long and he clearly suffers from the traumatic effects of his impressment. As he and Sefia take their journey, you can see the darkness coming for Archer again.  His struggles are heartbreaking and I really feel like they aren't over for him yet, either. It was really satisfying as a reader to see him claw his way through his struggles in such a beautifully written way.  I am so glad we got to see some of the story through his eyes because it added so much to the book. I really enjoyed The Reader, but I think that The Speaker is even better.  I felt as if I got to know all of the characters better and the struggles of both Sefia and Archer were so well written and provided wonderful direction and suspense.  I feel like the story has really hit its stride and I am very much looking forward to book three!
Check out the other stops on the tour!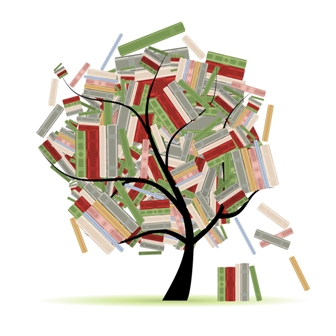 Related Posts