I received this galley in consideration for an honest review.
Illusions Of Fate by Kiersten White
Published by Harper Collins on September 9, 2014
Genres: Young Adult, Fantasy
Goodreads


Jessamin has been an outcast since she moved from her island home of Melei to the dreary country of Albion. Everything changes when she meets Finn, a gorgeous, enigmatic young lord who introduces her to the secret world of Albion's nobility, a world that has everything Jessamin doesn't—power, money, status…and magic. But Finn has secrets of his own, dangerous secrets that the vicious Lord Downpike will do anything to possess. Unless Jessamin, armed only with her wits and her determination, can stop him.

Kiersten White captured readers' hearts with her New York Times bestselling Paranormalcy trilogy and its effortless mix of magic and real-world teenage humor. She returns to that winning combination of wit, charm, and enchantment in Illusions of Fate, a sparkling and romantic new novel perfect for fans of Cassandra Clare, The Madman's Daughter, and Libba Bray
Jessamin is everything you could love about a heroine; intelligence, a little bit of an attitude, determination, and a willingness to work for what she wants.  I liked her right away and I think it was Jessamin that made this book enjoyable for me.  As she is drawn into this sinister world, she finds friend and romance, but must also contend with the harsh reality of being in a magical fight with no magic.  The way she makes up for that lack of ability really made me like her even more as a character.  So often, the protagonist must discover some hidden well of supernatural power she never knew existed, but Jessamin must rely purely on her intelligence and I really loved that about this story.
The fact that Jessamin is not only poor, but also bi-racial in a land that is less than tolerant, sets her apart from the people she studies with at school.  While her time in the classroom is not really a part of the story, you got a good sense of how she felt like she had her feet in two different worlds, and did not feel at home in Albion.  The pacing of the story was very good.  It was a very short, but intense read.  I think I would have liked perhaps a little more fleshing out of a few characters, namely Finn, who I never really felt like I knew.  The story was very solid, though, and my distance from Finn didn't keep me from enjoying the book.  My only real disappointment in this book was how rushed the ending was.  I felt like the satisfaction for a conclusion was drawn up a little short, and would have loved more pages.  My hope is that there may be another book, perhaps a companion.  If there is, I would be eager to dive back into this interesting and magical world.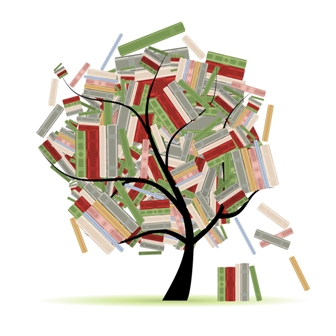 Related Posts