I received this galley in consideration for an honest review.
Alienated by Melissa Landers
Series: Alienated #1
Published by Disney-Hyperion on February 4, 2014
Genres: Young Adult, Science Fiction
Goodreads


Two years ago, the aliens made contact. Now Cara Sweeney is going to be sharing a bathroom with one of them.

Handpicked to host the first-ever L'eihr exchange student, Cara thinks her future is set. Not only does she get a free ride to her dream college, she'll have inside information about the mysterious L'eihrs that every journalist would kill for. Cara's blog following is about to skyrocket.

Still, Cara isn't sure what to think when she meets Aelyx. Humans and L'eihrs have nearly identical DNA, but cold, infuriatingly brilliant Aelyx couldn't seem more alien. She's certain about one thing, though: no human boy is this good-looking.

But when Cara's classmates get swept up by anti-L'eihr paranoia, Midtown High School suddenly isn't safe anymore. Threatening notes appear in Cara's locker, and a police officer has to escort her and Aelyx to class.

Cara finds support in the last person she expected. She realizes that Aelyx isn't just her only friend; she's fallen hard for him. But Aelyx has been hiding the truth about the purpose of his exchange, and its potentially deadly consequences. Soon Cara will be in for the fight of her life—not just for herself and the boy she loves, but for the future of her planet.
Alienated takes the whole exchange student, fish-out-of-water story to an extreme.  In this case, a new race of peaceful Aliens has been discovered and one of them will be living in Cara's house as an exchange student.  This isn't some distant future.  Instead, it takes place in a world we know now, but with aliens that are very advanced in some ways, but seem to be lacking that spark that makes us, well, human. I've always sort of had a thing for Spock (what??) so the L'eihr's Vulcan-like tendencies were appealing to me.  I laughed more than once at Aelyx and his pondering of human behavior, which,when you look at it from his perspective, was kind of silly, at times.  In fact, I liked getting his observations of everything on earth, from the food to the colors that exist in nature.  It was interesting to hear about the entirely different planet that the author had to invent for the L'eihr's, including societal structures and social customs.  I found that part of the story very entertaining.
There was a lot about this book that was a bit underdeveloped.  The whole subplot involving the isolationists was a bit weak and the best friend, Tori, was not at all likable, in my opinion.  That made it hard for me to care or be surprised at her behavior as it developed into animosity.  While there was no instalove, when feelings developed, they ramped up a bit quickly and ended up leaving me feeling like it rushed the story a little bit.  Despite its flaws, I thought this book was entertaining.  As the first book in a series, I'll give it a pass on a few of those points because I liked where the story seemed to be going.  The ending left me with enough questions to make me want to continue reading.  Alienated was a fun, light read.  It didn't take itself too seriously, and was able to provide some laughs that were intertwined with a romantic story.  If you like your sci-fi on the lighter side, this would be a great choice for you.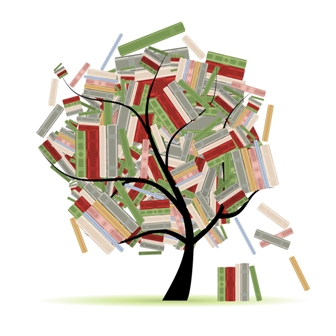 Related Posts