I received this galley in consideration for an honest review.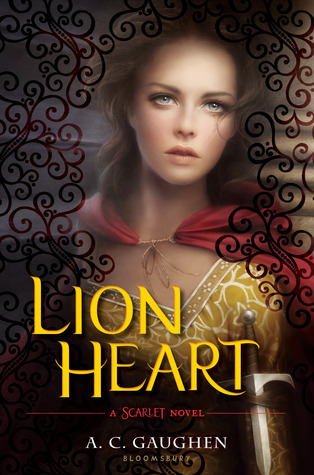 Lion Heart by A.C. Gaughen
Series: Scarlet #3
Published by Bloomsbury on May 19, 2015
Genres: Retelling, Young Adult, Historical Fiction
Goodreads

Scarlet has captured the hearts of readers as well as the heart of Robin Hood, and after ceaseless obstacles and countless threats, readers will finally find out the fate of the Lady Thief. Imprisoned by Prince John for months, Scarlet finds herself a long way from Nottinghamshire. After a daring escape from the Prince's clutches, she learns that King Richard's life is in jeopardy, and Eleanor of Aquitaine demands a service Scarlet can't refuse: spy for her and help bring Richard home safe. But fate—and her heart—won't allow her to stay away from Nottinghamshire for long, and together, Scarlet and Rob must stop Prince John from going through with his dark plans for England. They can not rest until he's stopped, but will their love be enough to save them once and for all?
Oh, how sad I am to see this series end.  When I first picked up Scarlet, I was completely drawn in by the twist on the tale of Robin Hood, and as the story progressed it only got better.  There was never a moment to relax in this story.  Just when things seemed happy, there was danger waiting for our heroes and it made Lion Heart a story that just never stopped moving.  As in the first two books, the stakes were very high for Scarlet and Robin, but in this installment, the lives of the people they loved and the community they fought for was hanging in the balance more than ever.  I loved how Scarlet changed from the thief we met in book one to the leader that she fought so very hard to become for her people.  Perhaps most of all, I loved how her romance with Robin was truly a partnership.  (A very swoony partnership.)  Their relationship arc intertwined with Scarlet's own journey and a story that has historically been about Robin was really about one young woman's road to come to terms with her history and find her ability to control her own destiny.
There was definitely a bittersweet quality to this last installment.  While some characters find their happiness, I still felt the absence of some dear friends that did not make it to the final book.  I love bittersweet, though, because it only highlights the happy endings that we long for.  The evil didn't stop, either, and the villains really turned up the volume, so to speak. Combine that with the ties to actual historical events and Lion Heart left me in history nerd and folk tale retelling heaven. While the journey was perilous, it was a conclusion that felt well-earned.  If you haven't read this series, I strongly urge you to give it a chance.  It is one of the most interesting retellings I have ever come across, with characters that I have truly grown to love over the course of the series.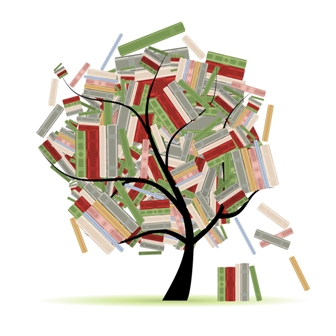 Related Posts