I received this galley in consideration for an honest review.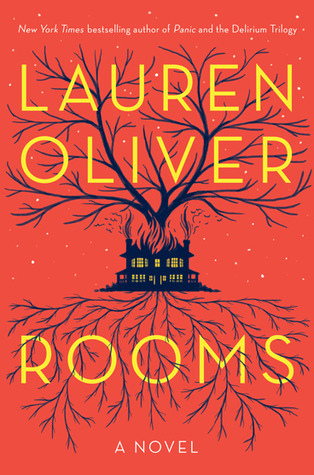 Rooms by Lauren Oliver
Published by Harper Collins on September 23, 2014
Genres: Fiction, Paranormal, Mystery
Goodreads


Wealthy Richard Walker has just died, leaving behind his country house full of rooms packed with the detritus of a lifetime. His estranged family—bitter ex-wife Caroline, troubled teenage son Trenton, and unforgiving daughter Minna—have arrived for their inheritance. But the Walkers are not alone. Prim Alice and the cynical Sandra, long dead former residents bound to the house, linger within its claustrophobic walls. Jostling for space, memory, and supremacy, they observe the family, trading barbs and reminiscences about their past lives. Though their voices cannot be heard, Alice and Sandra speak through the house itself—in the hiss of the radiator, a creak in the stairs, the dimming of a light bulb. The living and dead are each haunted by painful truths that will soon surface with explosive force. When a new ghost appears, and Trenton begins to communicate with her, the spirit and human worlds collide—with cataclysmic results.
I suppose if you forced me to reduce this book to a one sentence recap, it would be that we are all haunted, in one way or another.  Lauren Oliver sets up a deeply dysfunctional family with an almost too slow start, but the story gained its momentum and I ended up enjoying the writing, as I always do with this author.   The change in points of view throughout the book helped create an atmosphere of both sadness and mystery and while I didn't really feel very sorry for the Walker family, I did feel like I got to know the ghosts, Sandra and Alice, whose introspection was balanced by their sometimes funny back-and-forth.  Roommates, as it turns out, can annoy each other even when they're dead.
One thing I really did like about his book was that we get to know the family through their own thoughts, but we also get to know them from the perspective of the ghosts that haunt the old house.  As the sad and sometimes tragic lives of the Walker family are revealed, we also get to read about the lives of the ghosts that remain tied to that house.  (Truth be told, I almost enjoyed their stories more than those of the Walker family.)    While the  mysteries in the book were "solved", so to speak, I felt a little shorted in the back story department.  I never really felt like I got to know the Walkers so I felt a bit disconnected from the story, overall.    I'm not sure that a reading audience expecting this book to have the same tone and pacing as Oliver's YA will find  home in this story, because it is quite a departure from the writing that has been so popular, but those who are drawn to books that seem to appreciate their own uniqueness will be pleased, I think.  Rooms was a quiet book, filled with interesting explorations of family, death, and the parts of us that linger after we're gone.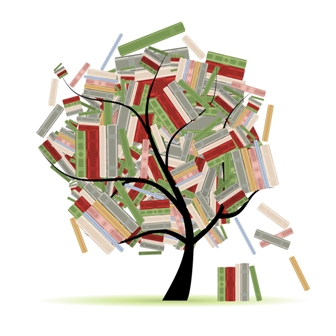 Related Posts