I received this galley in consideration for an honest review.
The Chapel Wars by Lindsey Leavitt
Published by Bloomsbury on May 6, 2014
Genres: Young Adult
Goodreads


Sixteen-year-old Holly wants to remember her Grandpa forever, but she'd rather forget what he left her in his will: his wedding chapel on the Las Vegas strip. Whatever happened to gold watches, savings bonds, or some normal inheritance?

And then there's Grandpa's letter. Not only is Holly running the business with her recently divorced parents, but she needs to make some serious money—fast. Grandpa also insists Holly reach out to Dax, the grandson of her family's mortal enemy and owner of the cheesy chapel next door. No matter how cute Dax is, Holly needs to stay focused: on her group of guy friends, her disjointed family, work, school and... Dax. No wait, not Dax.

Holly's chapel represents everything she's ever loved in her past. Dax might be everything she could ever love in the future. But as for right now, there's a wedding chapel to save.
Despite the unbelievable premise of a 16 year old inheriting and running a Las Vegas wedding chapel, The Chapel Wars managed to work its way into my heart with a story that was interesting and touching.  The world of Vegas weddings is one that can range from the campy to downright bizarre and the author certainly captured the contrast within that world.  Holly's family tries to keep it classy, as it were, while the rival chapel caters to every weird theme.  The rivalry between Holly's grandfather and the rival chapels owner has been ingrained into almost every part of Holly's life.  The Romeo and Juliette type romance between Dax and Holly was sweet, but bumpy.  The dialogue was very funny and smart, which is something that Lindsey Leavitt does really well.  Holly channels her grief into hard work and sarcasm, which I think a lot of readers will be able to relate to.  Holly's confusion over the relationship her parents now have, post-divorce, was also an interesting aspect of the story.  I am always up for a book that shows families in all of their messy glory.
I really liked how this story centered on family, obligations, and the way Holly's life as a child of divorced parents contrasted against the business of performing marriages.  She is surrounded by people overcome with love, yet it seems to make her a cynic, more than anything.  Dax is struggling with his own demons and Holly gets a glimpse into what really makes up a relationship; the broken places and the good times.  In that respect I liked how The Chapel Wars had a romantic element that wasn't perfect and I appreciated that Holly was willing to tell Dax when his behavior made her unhappy.  While not a perfect story, The Chapel Wars was a book that did a good job of combining the bitter and the sweet with flawed, but loving, families and a story that used a unique plot and setting to its advantage.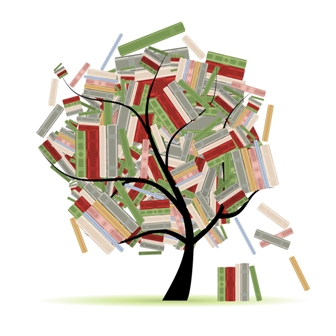 Related Posts